The past week's developments overshadowed the brilliant news about Muttiah Muralitharan's selection as the most impactful test bowler of the past 2 decades. Now that the unwanted distraction have passed by its time for us to see what this recognition actually means to Murali.
First and foremost the selection of Murali, Malinga and Flintoff as the Most Valuable Players across formats is a massive statement dispelling the myth that modern cricket is a batsman's game. In an era where insane innovation has signified modern batting with bowlers being toyed around more often than not across formats, the above revelation is in fact ground breaking. Before we dig into the implications of the is recognition, let's find out what Impact Index analysis is , as this is a new concept to have been embraced by the cricketing world.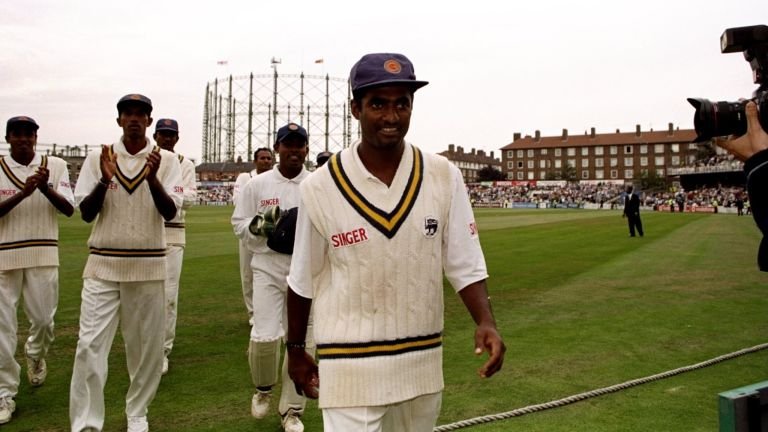 The need for a tool like impact index emerged due to the inadequacies of the traditional metrics employed in the game. As an example Murali has 2 nine wicket hauls in test cricket in an innings. The first one was against England at the oval in 1998. Where the opposing team scored a massive 445 in the first innings whereas the second instance was against a weak Zimabwe line up in Kandy in 2002. Both 9-65, 9-51 respectively would have yielded the same average per wicket as per the traditional parameter of bowling averages. The strike rate too were more or less the same overlooking the context of the game. In reality at the Oval the probability of a bowler taking wickets was very low compared to Kandy. The batting line up was better, the opposing batsman were playing well and multitude of other factors were in play. All these would have been overlooked. To put it generic terms a five wicket haul on a track where another bowler took three  and another two creates less impact compared a four wicket haul in an innings the rest took only on wicket each. This has to be reflected in measurements and that's what an idea analysis intends to do.
To understand the concept better let me elaborate another example this time in T20 cricket. Ajantha Medis captured six wickets in an innings in T20s twice. Letting aside the brilliance of taking six wickets against any opposition let's look at the context of both achievements. As highlighted prior both his six wicket hauls one coming against a mighty Aussie line up consisting the likes of Warner, Watson and other on a flat track at Pallekalle in 2011 where the Aussie openers were running havoc and the other against a meek Zimbabwe line up at Hambanthota in 2012 would weigh the same as per traditional metrics. Cricketing logic will reveal it is a criminal injustice to measure such feats on a scale which does not reflect the contextual state of the game. This was a problem that plagued cricketing statistics in the past. It was this inadequacy which made people question the real impact of players purely based on statistics. With cricket being played in diverse conditions against opponents of varying strengths it was unfair to assess efforts based on numbers which did not provide much context. It was In this backdrop that a firm called Cricviz Analytics came up with the concept called " Impact index"
The impact index in simplistic terms compares the performance of an individual in a given instances against the expected level of performance in that situation. This is built taking into consideration multitude of factors like past performance, venue statistics, opponent strength. Incorporating all of the above and many other factors into consideration an expected value is predicted in a given situation. If the player exceeds that value he will have a positive impact and if he performs below par the impact will be negative. The above is a extremely simplified version of the statistical concept that goes behind the calculation of this parameter. Now let's dive into the nuances through an example
Two of Murali's best 8 eight wickets in an innings haul came about in 2001 at SSC against India on a first day wicket and in 2006 against the English at Trent Bridge in 2006 on a last day wicket. Both were phenomenal efforts. However Murali given his record and the fragility of the English batsmen against spin would have been expected to deliver better returns compared to the returns expected against India in 2001. The reason being traditionally the Indians were better against spin and moreover the SSC first day wicket favors pace over spin mostly. Given this context the impact of Murali's performance was more against India compared as to against England though both were superlative efforts. This variance is more profound when inter individual performances are considered as opposed to the intra individual performances considered here for clarity. To round up the examples let's cite an instance from the infamous 2011 World Cup final in Mumbai.
Skipper Sangakkara was Sri Lanka's second highest scorer contributing 48 off 67 deliveries at a strike rate of 71.64. That translates to approximately 4.2 runs per over. During his stay at the crease the team scored 105 runs in 21.4 overs which reflecta a scoring rate of 4.8 approximately. When looking at the value contribution the knock keeps up close to his career average and strike rate. However when contextualize it gives a different impression. In fact Sangakkara's impact on the said game was is the negative zone.  In fact it was -3.0 to be precise.
The above examples elicit that there is much more to statistics than mere numbers. When these aspects are revealed it projects a different picture.
In this backdrop let's try to decode what this award means to Murali. Murali undoubtedly over a prolonged period put in performances exceeding expectations. Murali was able to pick wickets not only on turning wickets but also on wickets which were mostly flat and slow, encountered in the subcontinent. Whereas James Anderson the closest competitor in this analysis often failed to perform outside English conditions. This meant Murali would continuously rack up positive values consistently compared to James Anderson. It is this aspect which has pushed Murali to the top compared to Anderson who has played over almost the entirety of the period under consideration.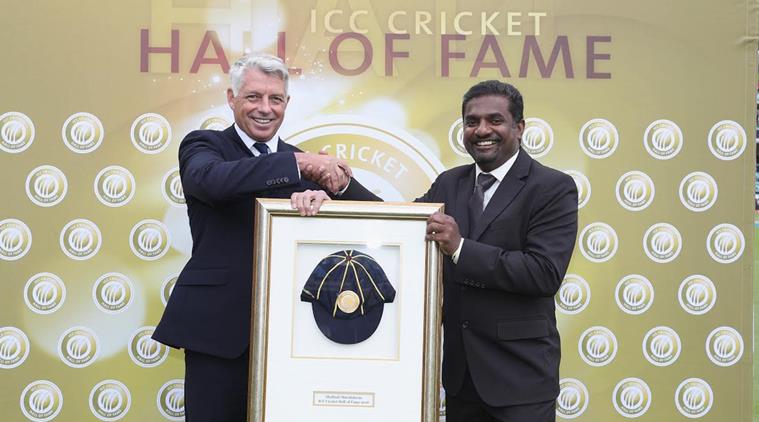 The brilliant performance here and there would obviously would add value but it is the consistency which is rewarded in this analysis and quite rightly so. A player like Lara would not rank equally to a Dravid or may be a Sanath to Sangakkara on this scale as the comparisons were often between sporadic sparks of brilliance compared to consistency. Thus this award without a shade of doubt validates the fact that Murali has created the biggest impact for his team compared to other compatriots. In other terms Shane Warne's absence wouldn't have and actually didnt impact Australia's performance as it was a unit with multiple match winners. Sri Lanka were different. Apart from Vass in the bowling department if Murali was absent Sri Lanka were as good as gone. It is this aspect which is reflected in the analysis which has crowned Murali as the most valuable
Lastly does this mean Murali is better than Warne. Unfortunately the answer is no. Shane Warne played in a different unit to what Murali played in. Further this analysis is not a head to head comparison of skill. It is influenced by the opportunity to contribute to the team's cause which is not equal for both the players. In that backdrop the debate as to who is the greatest will continue to linger and rightly so. Both were geniuses, marverics and artists in their own right. It will be grossly unfair to compare and conclude one is better than the other. Not only the impact index but not even the most sophisticated statistical tool would be able to do it. Nevertheless all what we know from this latest analysis is the Muttiah Muralitharan is a treasure worth its weight in gold and his deeds speak for themselves and will stand the test of times.