By Trevor Chesterfield | January 21, 2011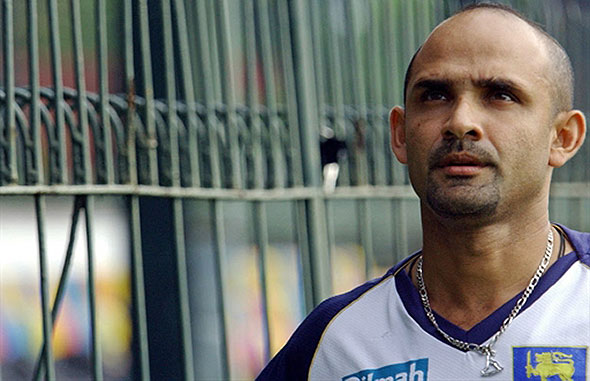 Marvan Atapattu is one of many former Sri Lankan cricketers whose retirement from the game had been botched by Sri Lanka Cricket authorities. AFP PHOTO/Sanka VIDANAGAMA.
How many recall the strange, sad events that led to Marvan Atapattu's justified outburst at Ashantha de Mel's snarky selection policy habits in 2007. Deliberately shafted by the selection buddy-buddy system, the former captain was left sitting on the bench the entire World Cup series in the Caribbean.
Then he was recalled to the side in suspicious circumstances in October at the behest of the then Minister of Sport, Gamini Lokuge after the selectors sneaked around because they wanted the services of a senior player to bolster a fragile top-order. What followed was the "Muppets headed by a Joker" comment.
It is unfortunate how these days Atapattu eschews headlines for a more sedate role as coach and occasional comments as a thoughtful columnist. He has always been a solid, dependable sort and why coaching others is a more than a just occupation for a player of his calibre.
His skills as a commentator on issues in a Sunday paper are widely read and often appreciated for the insight and frankness. His public scolding of Tillakaratne Dilshan over the illegal no ball issue with Suraj Randiv at Dambulla last year in a game involving India, is an example of where he stands on such insidious issues.
Four years ago, included in the Sri Lanka squad for the Caribbean World Cup venture, Atapattu was deliberately humiliated by the de Mel selection buddy-buddy system. It was as disgraceful as any act by a national selection committee of any country.
The Atapattu story and de Mel's position as selection committee convener, is documented through any number of bookmarks, listing as they also do a series of SLC administrative inconsistencies. The position between Atapattu and de Mel over selection plans when Atapattu was captain in Pakistan in 2004 emerged as a contentious issue. It is one where former coach John Dyson was caught in the middle of an incandescent row that threw out any number of live shocks and sparks and the CWC07 was part of that sorry aftermath of that sordid episode for which de Mel should take full blame.
When condemning in May 2007 how the Atapattu selection farce was handled, de Mel's pals objected to the tone of the comments used in the column published in The Island.
"At some stage, the selectors are going to put in an urgent call for Marvan Atapattu to rescue the side because of its top-order frailties," are the remarks used at the time. "No one would blame him if he rejected such a disgraceful recall; one designed to dig the incompetent selection panel out of its self-inflicted grave brought about by its egotist image."
Yet five months later, Atapattu put aside his very public Caribbean selection slap in the face and answered the call to play in what was his last Test series in Australia.
There were other administrative matters involved; much of what he attacked is an inherent spin-off that is like finding fingers in the cash box corruption at other levels within SLC. The seriously entrenched problem involves, as he sees it, an administrative decline in what are reliable governance practices.
Not surprisingly, Dyson and successor Tom Moody privately expressed their concerns about how the 'shop' was run in Colombo. Remarks of what kind of 'operation are you running' harks back to the days when an old office filing cabinet, kitchen table and manual calculator as well as office secretary doing the typing for a small fee, was far more transparent than today's monolithic maze with its financial obfuscation used to juggle the figures.
If the new coach Trevor Bayliss in October 2007 raised eyebrows at what was going on about selection policy, imagine those in Australia trying to make sense of it all at the time.
First he was 'in' then he was 'out' before at the insistence of the country's sports minister Gamini Lokuge, Atapattu was sent to Australia after first refusing to go. At the time, the pity is that someone outside the board could not get Atapattu and de Mel together to sort out their differences as it would work, in part to the benefit of the game on the island.
It is also, where de Mel's fellow selectors, who in October 2007 were always trying catch the spotlight. Don Anurasiri, Ranjith Madurasinghe and Jayantha Seneviratne were sycophants of a system that had become progressively agitprops as use is made of some Colombo sources to stir divisions within the camp, as they try to force Atapattu's hand to walk away.
It was Sports Minister Lokuge who wanted de Mel in charge of selection policy. Sadly, the support the selection convener needed was missing. What there was in the background are the real Muppets indulging in form of subtle bullying of de Mel.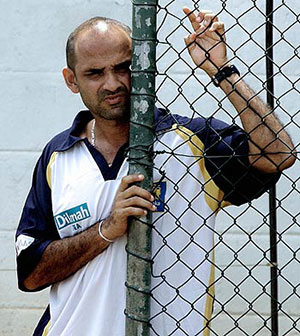 The way Atapattu views the whole sorry episode leading up to his comments on the selectors also creates the impression he is selfish. What the public don't know is the strong support he has.
"I still have a lot to offer Sri Lanka at Test and ODIs," he commented in October 2007. "I found the need to show this at the Gabba (Brisbane) and really enjoyed that first innings. It was the sort of innings I need to play. And don't forget, it is almost two years since I last played in a Test. The bowling I have faced since is hardly the quality or sharpness of this Australian attack.
"But you know, I still have not had any acceptable reason for my being left out of the team for the series against England,' he said. 'If you look at the form in the last few (limited overs) tournaments, it is clear that (Sri Lanka) batting is frail and lacks consistency and needs strengthening.
"I know I could have contributed immensely to strengthen our top-order against England where we lost the series 3-2," he continued. "It is about taking responsibility and showing others how to apply it. I am just disappointed that I haven't been given a chance to do the confidence-building with the younger players.
"This is so important and it means we are not developing the side and the younger players the way we should. We are going to be running into trouble if this doesn't happen and the selectors are at fault, not the coaching staff.
"Realistically I can play another couple of years and add value to my role by showing others how to apply themselves and improve their technique. I have learnt, the hard way, to make my own decisions. But when it comes to the team, I work with them as it is important to give back what I have learnt and create a confidence in players such as Upal Tharanga."
When he was in charge, Atapattu was a valued captain of a young side and was doing a quality job in pulling the team together. Now, he is seeking the respect he deserves as a man who helped Sri Lanka to get to the level where reached by the time it arrived in the Caribbean in March for the World Cup.
"I would dearly love to play against England in a Test series in front of my own people. It would show them all that I am capable of getting runs . . . Of putting a century together. One last century if I am allowed that chance."
He wasn't given that chance as the selectors indicated they didn't want Atapattu. It is and why he quit at the end of the Australian tour. It is also, why he conjured this comment that is still worth repeating for those who missed it first time around.
"Sri Lanka cricket at this moment of time is not going in the direction it should be going, especially with a set of muppets headed by a joker (as selectors)," Atapattu said at the Gabba during the post day's play media conference. "I don't give credit to the way they have handled selections. If they had handled selections properly, we should have a good back-up team.
"For some reason we don't and at the age of 37-38 people have to come and play for Sri Lanka when it comes to tough tours like this. If selectors are there only for going on tours and getting perks it is a waste of time."
© Trevor Chesterfield/Island Cricket.
(For reasons of copyright, permission is required from the author and/or webmaster/editor of islandcricket.lk for publication).