By Staff Writers | March 25, 2017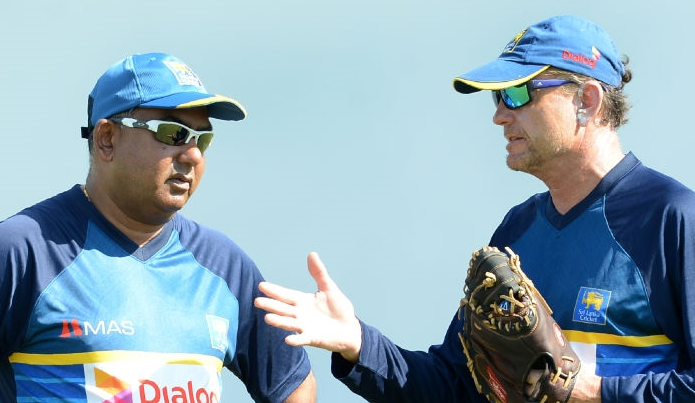 Sri Lanka coach Graham Ford will be feeling the heat as defeats against lower-ranked Bangladesh continue to mount. © AFP
After the crushing defeat in the first ODI against Bangladesh in Dambulla, Sri Lankan fans will be nervous about their team's chances of qualifying for the 2019 World Cup.
The hosts of the next ODI World Cup England and the other seven top-ranked teams in the ODI rankings, by the cut-off date of September 30, 2017, will qualify.
The remaining four teams will feature in a World Cup qualifying tournament next year for another chance.
Before the start of the three-match series, Sri Lanka were ranked sixth (98 points), while Bangladesh were on 91 points and ranked seventh.
In the event that Bangladesh whitewash the hosts, they will join Sri Lanka on 96 points and be ranked sixth when the points are calculated beyond the decimal point.
If Bangladesh win 2-1 however, they will end with 93 points and Sri Lanka will lose a point (97), and if Sri Lanka win 2-1 they will move to 99 points and Bangladesh will remain on 91.
The rankings will be impacted by other series taking place — Pakistan and West Indies, who also are in danger of not making it, will play a three-match ODI series in April. The outcome of those matches too can dent Sri Lanka's chances of qualifying.
The possibility of Sri Lanka failing to qualify for the World Cup has not gone unnoticed in the local media, with The Island newspaper publishing the headline 'D-Day for Sri Lankan Cricket' this week as a preview to the ODI series against Bangladesh.
"Imagine the national cricket team being kicked out of the ICC Cricket World Cup 2019," the editorial read. "That's quite impossible you would think for a nation that has won cricket's most prestigious event once and has reached the finals on two occasions."
With the 90-run thrashing at the hands of Bangladesh in Dambulla on Saturday, Sri Lanka have now lost six consecutive ODIs to add to their shocking defeat in the second and final Test match against the visitors earlier this month.
If they fail to arrest this slide and defeat Bangladesh in the remaining two ODIs, there is a strong possibility of not seeing Sri Lanka at the next World Cup.
© Island Cricket