By PTI | December 6, 2017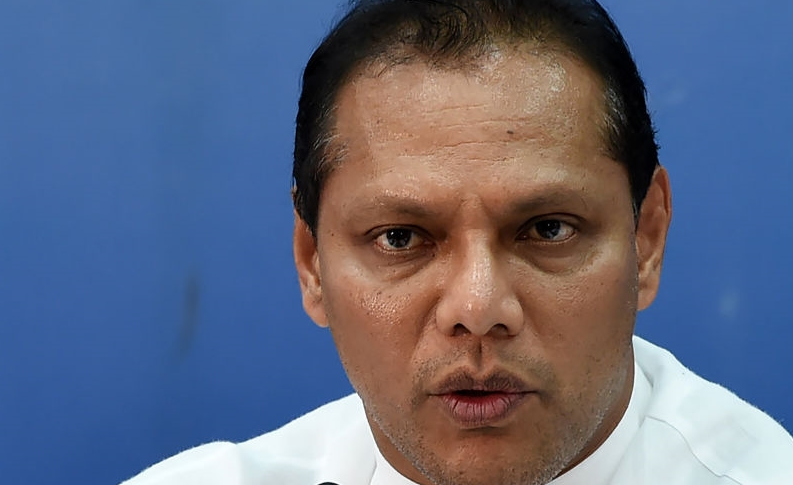 Sri Lanka's Sports Minister said he is determined to 'resurrect' Sri Lankan cricket. © AFP
Sports Minister Dayasiri Jayasekera today said he would go to the extent of dissolving the present Sri Lanka Cricket (SLC) administration to resurrect the national team's fortune.
Sri Lanka is going through a difficult transition phase and the current administration has been blamed for the team's poor run in international cricket.
Referring to the poor show by Sri Lankan cricket team, Jayasekera said: "Give me a little time to resurrect things. I will not hesitate even to dissolve the cricket board if it takes to that."
Jayasekera said through SLC constitutional reforms he would take action to reduce the number of votes at SLC election.
"I want to see it reduced to 75 from the present 140," said Jayasekera, who had stopped nine players from Sri Lanka's ODI squad from travelling to India yesterday because he was unhappy with the team choice.
It has been alleged that the present voting system has promoted vote buying at SLC elections by the islands top businessmen who want to enjoy the plum of heading the islands most prestigious governing body.
"I can't politically interfere and appoint interim committees. But I am keen to see improvement in the local set up," he said, adding that his ministry was currently talking to SLC authorities in re-organizing the domestic cricket competitions.
"The current Tier 1 and 2 will be amalgamated in a new provincial cricket set up," Jayasekera said.
Sri Lanka, which is currently playing a bilateral series in India, has seen a drastic drop in its international standings with team suffering losses in all three formats
© Press Trust of India