By Sujan Rao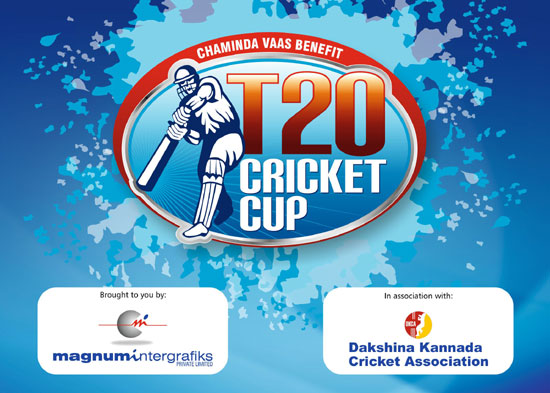 October 30, 2011 (Island Cricket): Chaminda Vaas will lead a Sri Lankan team to Mangalore, India, to play a Twenty20 match against the Mangalore Indians from the Dakshina Kannada Cricket Association on November 19, 2011, at NMPT Grounds Cricket Stadium.
Vaas was in India on Saturday to announce the details of the event which is named after him.
The Chaminda Vaas Benefit T20 Cricket Cup will be the first time an international team has visited the city for a Twenty20 match.
The encounter will be telecast live on the Janasri Kannada satellite TV channel.

(Video: Vaas at the launch of the Chaminda Vaas Benefit T20 Cricket Cup 2011 in Mangalore.)
"The stadium atmosphere will be carnival-like, but the game of cricket will be serious and professional, in keeping with international T20 rules," the organisers of the tournament said.
"Cheerleaders, DJ music, and live entertainment will add to the all round razzmatazz, thus creating an electrifying stadium atmosphere."
The event aims to showcase the fast-developing Mangalore and promote cricket amongst the youth in the region.
© Island Cricket