By Saroj Pathirana | December 5, 2011

Cricketers unpaid for months but expected to remain committed and focused. © AFP/LAKRUWAN WANNIARACHCHI.
The International Cricket Council (ICC) has admitted it is in discussion with the international cricket players union to find a solution to the non-payment of Sri Lanka player salaries.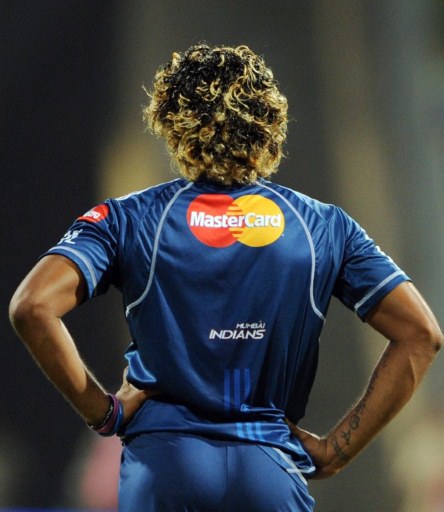 Sri Lanka Cricket (SLC) told BBC Sinhala service in October that the players have not been paid for months, as a result of financial crisis it is facing since hosting the World Cup.
In addition, SLC workers have not been paid for the last few months, according to the Daily Mirror newspaper.
The Federation of International Cricketers' Associations (FICA) said it was approached by the Sri Lanka Cricketers' Association (SLCA) for advice and assistance.
"FICA provides advice to the local player association and is in discussion with the ICC as to any possible short-term solution," FICA Chief Executive Tim May told BBC Sandeshaya.
He added that the alternative for the players will be to stop playing if the matter is not resolved soon, but expressed confidence that such action would not be necessary.
"This would be identical to any normal employee who hasn't been paid by their employer for some time – it's a breach of contract, and the employee would be able to terminate his contract and work elsewhere," he added.
In a report submitted to parliament last week by the Committee on Public Enterprises (COPE), SLC had a three billion rupee debt in its balance sheet.
The Sri Lanka cricket team has failed to win a single One-Day International or Test series — home or abroad — since co-hosting the World Cup earlier this year together with India and Bangladesh.
In a recent meeting, Sports Minister Mahindananda Aluthgamage has requested senior players to support skipper Tillakaratne Dilshan and form a united team, sorting out communication issues to help end the losing trend, said the ministry.
Apart from the retirement of veterans Muttiah Muralitharan, Chaminda Vaas and Sanath Jayasuriya, FICA, which represents all Test playing nations except India, Pakistan and Zimbabwe, is of the opinion that the salary issue might have also played a part in the team's recent dismal performance.
"The players certainly have not mentioned this, although I think it is reasonable to say that it may have had some sort of impact, it certainly doesn't breed a stable work environment," May told BBC.
He said FICA is confident of finding a solution soon as the issue is "too important for the people of Sri Lanka."
This article first appeared on the BBC Sinhala service under the headline 'FICA-ICC discuss Lanka player salaries'. It is republished here with permission from the author.
© Saroj Pathirana/BBC Sinhala service