By Tanuj Khosla | August 13 2011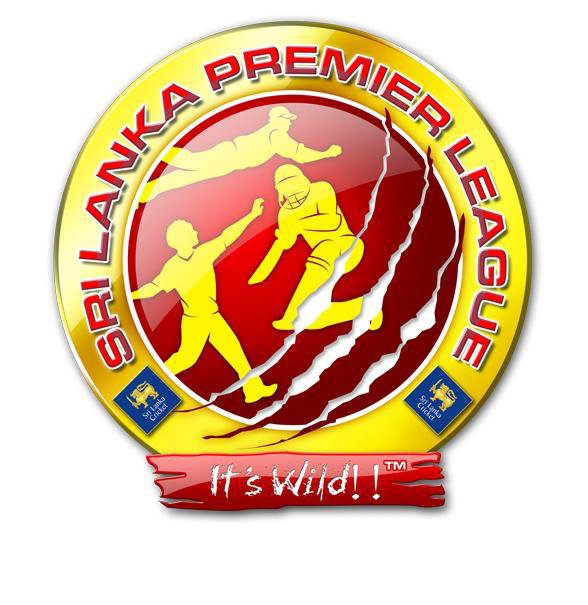 I have a confession to make – up until the World Cup final, earlier this year, I wasn't a well-wisher of Sri Lankan cricket. The animosity started the day India lost the 1996 World Cup semi-finals to them at Eden Garden. A million dreams crushed in a few hours, that too brutally. The extent of my resentment was such that I supported our arch-rival Pakistan in a match between them and Sri Lanka.
The hurt became twice as deep when India lost to them in a key encounter in the 2007 World Cup in the Caribbean. India's defeat in the Super8s to Sri Lanka in the ICC T20 World Cup in 2010 didn't make me feel any better. In between, other events like Jayasuriya's brutal assaults on hapless Indian bowlers time and again or Randiv bowling a no ball to deny Sehwag a century in an ODI last year, kept the wound fresh.
From my perspective, it was only fitting that the World Cup final was between India and Sri Lanka. Apart from experiencing pride and elation when Dhoni hit the winning six, I felt one more emotion – not of payback but that of closure. It was almost as if destiny brought a poetic end to one of the most enthralling duels that spread over 15 years.
Today, I can emphasize with a Sri Lankan cricket fan who has seen his team be the runners-up in the last two World Cups. I could never imagine myself doing that even a few months earlier. But I guess what constitutes closure for me might very well be the beginning of a new chapter from a Sri Lankan fan's perspective and I look forward to more great contests in the future.
However, while the teams are an even match on the field, the contrast couldn't have been greater between the cricket boards of the two countries. While BCCI is the financial powerhouse in international cricket and even bullies the ICC on occasions, SLC doesn't have any such clout and even suffered millions of dollars in losses during the recent World Cup (for which they built two new stadiums). They were planning to launch their own T20 tournament in July 2011 and hoped to make up for some of those losses. However the BCCI spoilt their party.
As most would know, in June this year, BCCI allegedly suspected that Sri Lanka Premier League (SLPL) was a private-party organized tournament with connections to Lalit Modi, the ousted chief of IPL and questioned the role of Singapore-based Somerset Entertainment Ventures in the tournament.
In response, SLC was at pains to emphasize that SLPL was owned and approved by it, and therefore, automatically by the International Cricket Council (ICC). It further clarified that Somerset Entertainment Ventures only owned the commercial rights to the tournament and was responsible for the logistics and marketing of the tournament (a role similar to the one IMG plays for the IPL).
The BCCI, which initially stated that it had no problems with the proposed league and participation of Indian players in it, wasn't convinced and refused to issue no objection certificates to the 12 Indian cricketers who were signed up for participation in the SLPL. A few days later, the league was postponed by one year.
It was also alleged in some parts of the media that the SLPL is a 50:50 joint venture between SLC and Somerset Entertainment Ventures. This, if true, does indeed raise a few red flags and justifies BCCI's stand. Nevertheless, in my opinion, it is extremely necessary for Sri Lankan players that the league goes ahead even in the absence of Indian players.
It is true that in such a scenario there will be considerably less glamour and money in the league and some claim that the same won't even be financially viable (as there might be no broadcaster in the absence of interest from Indian audience). However, Sri Lanka can take an inspiration from Australia which is going ahead with the Big Bash League (BBL) with no Indian participation (as BCCI refused permission to its players).
As an Indian, I feel proud of the IPL and the good it has done for cricket fans and players alike. However, a monopoly is never good in any industry and the BCCI trying to have a stranglehold over club cricket in T20s isn't something I approve off. Any T20 league should be able to thrive, with or whtout the BCCI's blessings.
ICL (Indian Cricket League) couldn't manage to survive for long against them, Pro20 in South Africa has done well in contrast; while Australia's BBL is just about to make a beginning. As far as the commercial viability of SLPL goes, SLC might want to consider getting more players from England, Australia and South Africa to participate in the league. Apart from generating income from broadcasting, this move will be good for budding Sri Lankan cricketers who will get to hone their craft against the best in the business.
Will SLC manage to pacify BCCI over the next few months and get them to send Indian players in 2012? If not, then will the league be financially viable? Is SLPL truly related to Lalit Modi as has been alleged? What will be Somerset Entertainment Ventures' role of in the league in 2012? These are all unanswered questions but their importance can hardly be understated. Watch this space.
The author is a cricket enthusiast and a research analyst at a hedge fund in Singapore. He can be followed on Twitter: @Tanuj_Khosla. Alternatively, he can be reached at khosla.tanuj@gmail.com.
© Island Cricket/Tanuj Khosla