By Staff Writers | December 19, 2011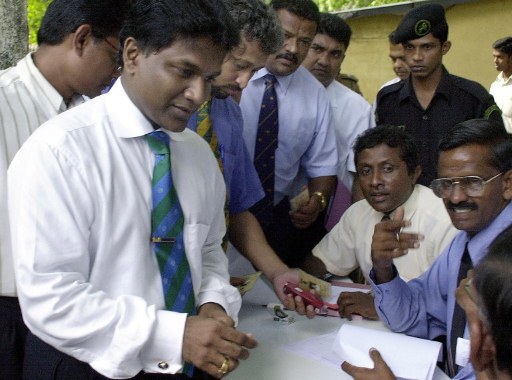 Thilanga Sumathipala, former head of Sri Lanka's cricket board and now a parliamentarian, has withdrawn from the upcoming election at Sri Lanka Cricket (SLC) citing personal reasons.
"I have decided to withdraw due to personal reasons," Sumathipala told reporters earlier today.
Last week, there was some speculation that Sumathipala had been pressured by the government to not contest. Sumathipala, however, denied those rumours and maintained that he had every intention of contesting.
His decision to pull out of the election will leave Upali Dharmadasa as a front-runner. Dharmadasa was the most recent government-appointed head of the interim committee overseeing SLC.
Meanwhile, former government-appointed secretary of SLC Nishantha Ranatunga, whose administration is responsible for the current financial state of the cricket board, will be contesting for the post of secretary.
In June this year, vowing to free cricket administration in member nations from government influence, the International Cricket Council (ICC) changed its rules, calling for free and fair elections and an end to politically backed appointments. Shortly after, faced with possible sanctions and a ban if they do not comply, Sri Lanka promised to disband its government-appointed interim committee and carry out elections.
© Island Cricket