By Staff Writers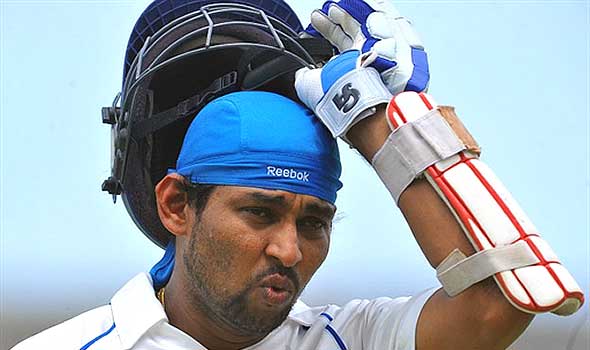 After arriving in England yesterday, Tillakaratne Dilshan will need to brush off the jet lag quickly. © AFP
May 14, 2011 (Island Cricket): Sri Lanka's 2011 tour of England gets underway today with their three-day warm up match against Middlesex at Uxbridge.
In a move to perhaps get a taste of the visitors' bowlers, England captain Andrew Strauss, who has been struggling for form, has included himself for the game, bolstering a Middlesex line up that is under full strength.
A slow wicket and warm weather are likely to greet the inexperienced Sri Lankan side for their opening game of the tour. Their opposition agreed to play the fixture at Uxbridge Cricket Club instead of Lord's with the intention of depriving the visitors of the opportunity to get accustomed to the venue of the second Test match on the tour.
Newly appointed skipper Tillakaratne Dilshan, who only arrived in England from the Indian Premier League (IPL) yesterday will captain a side without the likes of Mahela Jayawardene and Kumar Sangakkara, who will join the squad next week.
Although the series alone will not affect the ICC team rankings too drastically, the Test-leg of the tour is of huge importance to both teams in terms of qualification for the upcoming Test championships, where only the four top ranked teams will be allowed to participate.
With 115 rating points, England are currently third in the Test rankings and Sri Lanka, with 109 points, are fourth.
Sri Lanka squad: TM Dilshan (Captain), KC Sangakkara, DPMD Jayawardene, LD Chandimal, ANPR Fernando, CRD Fernando, HMRKB Herath, HAPW Jayawardene, S Randiv, RAS Lakmal, MF Maharoof, BAW Mendis, NT Paranavitana, NLTC Perera, TT Samaraweera, JK Silva†, HDRL Thirimanne, UWMBCA Welegedara.
© Island Cricket