By Staff Writers
May 25, 2011 (Island Cricket): Sri Lankan captain Tillakaratne Dilshan told reporters today, that had Sri Lanka Cricket (SLC) accepted Pakistan's recent offer to tour the country, after the armed ambush on the Sri Lankan team during a tour there in 2009, he would not have been a part of the touring party.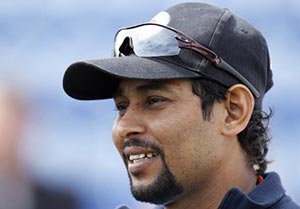 "I don't want to face the same scenario again," Dilshan told a gathering of reporters in Egnland today.
"I don't know what the other guys think but personally I had a bad experience last time in Pakistan and I don't want to face that experience again."
The attack on the convoy carrying the Sri Lankan cricket team and match officials in March 2009 injured eight Sri Lankan players, the assistant coach, an ICC match official and took the lives of eight Pakistanis.
SLC has stated that it will not tour the troubled nation without clearance from the International Cricket Council (ICC).
© Island Cricket