By Hilal Suhaib
October 24, 2010 (Island Cricket): The Sri Lanka under 19 youth team were forced to throw their fifth and final youth ODI against England under 19 on August 13, 2010, at Canterbury in order to be on time to catch their return flight back to Sri Lanka, a Sri Lankan newspaper reported.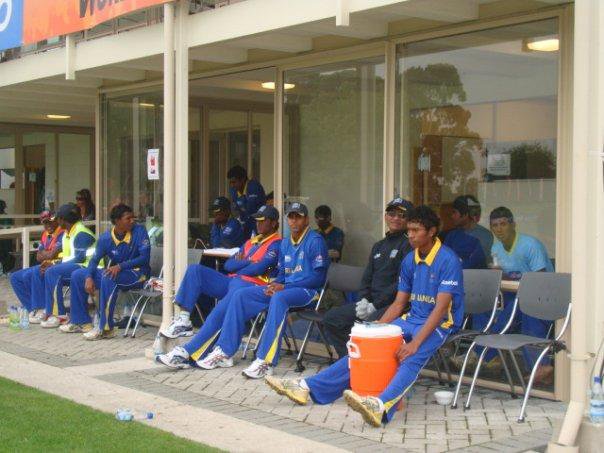 The paper claims to have obtained the tour manager's report which explains the events in great detail.
"We could have won the series by winning the fifth and the last ODI easily, but on that day was our return flight to Colombo. From the grounds to the airport is a three hour journey. If we would have kept to the timing we would have missed the flight. There was no alternative but to throw the wickets away and finish the match by 6:30 pm," the paper quoted the manager, M. Devaraja, from the report it claims to have in its possession.
Devaraja is said to have informed Sri Lanka Cricket (SLC) officials about the scheduling blunder, but despite being promised that it would be taken care of, the youth team were left in a precarious position, having to finish their tour match in time in order to catch their return flight home.
After having dismissed the England under19s for 184, Sri Lanka collasped to 43/5 and were eventually bowled out for 125 in the 35th over. The series was shared 2-2.
It is unclear as to how the England and Wales Cricket Board (ECB) will react to the incident. The ECB took an unforgiving approach to Pakistan's attempt to taint the game in the sport's homeland, and SLC's actions now may have more far reaching consequences than anticipated.