By Hilal Suhaib
Last week's headlines in brief (04/04/2011 – 10/04/2011)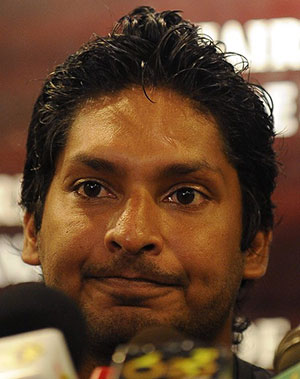 Angelo Mathews out of IPL
An injury to his right quadriceps has ruled out Sri Lankan all-rounder Angelo Mathews from season-four of the Indian Premier League (IPL) tournament. Mathews was signed by the Pune Warriors for $950,000 but will miss out on the lucrative deal due to the injury.
"I have pulled a muscle. I am finding it difficult to walk, it will take about eight weeks to heal," the 23-year-old told reporters.
Dilshan reaches third position in ICC ODI batting rankings
After solid performances for Sri Lanka at the ICC Cricket World Cup 2011 tournament, Tillakaratne Dilshan has moved up the ICC ODI batting rankings to number three – his career best ranking.
Sangakkara steps down as captain, appointed captain of Deccan Chargers
Kumar Sangakkara, speaking to reporters in Colombo on April 5, announced that he would be stepping down as captain of Sri Lanka. Sangakkara's decision came in the wake of his side's defeat to India at the World Cup final.
Later that day, it was also revealed that the Deccan Chargers, who purchased Sangakkara at the IPL auctions for $700,000, had appointed the former Sri Lankan captain as the captain of the Deccan Chargers.
Mahela Jayawardene steps down as vice-captain
Shortly after Sangakkara announced that he was stepping down as captain of Sri Lanka, his deputy Mahela Jayawardene – the former captain who was handed the vice-captaincy role – announced that he, too, would be stepping down, which then paved the way for numerous conspiracy theories.
One such theory, expressed by fans to the local media, suggested that the players were stepping down in unison to protest against an incompetent cricket board and its constant interference.
Trevor Chesterfield passes away
Veteran cricket writer, columnist for Island Cricket, CricketNext and The Island newspaper, and regular contributor to various media outlets worldwide, Trevor Chesterfield passed away on April 6 at the age of 75 in his home in Moratuwa, Sri Lanka.
Selection panel resigns before end of term
Sri Lanka's selectors announced on April 6 that they, too, would be stepping down after the captain and vice-captain announced, earlier in the week, that they would be stepping down.
Stuart Law appointed 'interim coach' after Bayliss' departure
Stuart Law, who was previously the assistant coach, has been appointed as the 'interim coach' until a replacement for Trevor Bayliss is found.
Bayliss' contract expired after the World Cup and Sri Lanka Cricket (SLC) is currently on the hunt for a new coach.
"We have requested Law to take over as coach for the England tour until we finalise our headhunt for Trevor Bayliss' successor," SLC secretary Nishantha Ranatunga told reporters.
Rs. 47 million worth of World Cup tickets missing, SLC in financial crisis
SLC cannot account for World Cup tickets valuing 47 million rupees, according to a report on the Daily Mirror newspaper on April 7. The paper goes on to state that the recently concluded World Cup has left SLC in a huge financial crisis.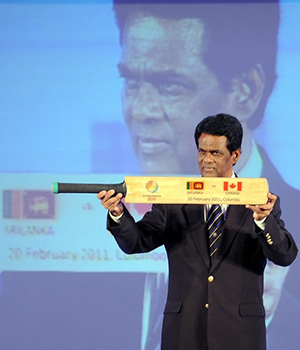 "As the sources put it, the debt burden and poor financial management has driven SLC, one of the country's richest private firms, towards rapid bankruptcy, and the true situation is horrifying to state the least," it said.
"With empty coffers, SLC has imposed an immediate stop to all outstanding payments and has advised banks to stop payments for the issued cheques, sources added.
"Sources claimed that a terrifying figure of Rs. 4.5 billion remain as total outstanding payments for the suppliers following the World Cup."
Furthermore, the report states that the "International Cricket Council is due to pay only a further Rs. 30 million for hosting the World Cup, and SLC has to spend Rs. 21 million a month on salaries alone to the staff."
In total, SLC is said to be in debt to the tune of 23 million US dollars, according to another report by AFP.
Bayliss calls for clean up of SLC
Outgoing coach Trevor Bayliss told AFP, in an interview on April 7, that he was amazed how well the Sri Lankan players performed, despite the numerous distractions in front of them.
"Good teams like Australia usually have got strong or good management backing the team up. That's an area we can improve here," he said, hinting that SLC needed a change in management.
Bayliss said that it was a "shame" Sangakkara and Jayawardene stepped down, adding that "they probably had enough of putting up with distractions".
Marvan Atapattu appointed as batting coach
Former Sri Lankan captain Marvan Atapattu has been appointed as batting coach of the Sri Lankan national side.
Breaking the news exclusively to an Indian journalist, SLC chairman Somachandra de Silva said: "Atapattu has shown interest to be associated with the team, and therefore, we are considering him to be the batting coach of our national team.
"We have Champaka Ramanayaka as bowling coach and Ruwan Kalpage as fielding coach, and we were looking for a good batting coach, and Marvan may be the ideal choice for the post."
No change to interim committee
Sports minister Mahindananda Aluthgamage, while pledging to swiftly replace the vacant positions of the captain, vice-captain and selectors, has said that there will be no changes to the SLC interim committee.
New selection panel announced
Sri Lanka Cricket announced that it had appointed a new selection panel headed by Duleep Mendis, and also includes Don Arunasiri, Brendon Kuruppu, Ranjith Madurasinghe and Chaminda Mendis.
Malinga shines in Mumbai's opening game in IPL IV
Lasith Malinga destroyed the Delhi Daredevils' batting line-up, dismissing Delhi for 95 runs in the fourth match of the 2011 IPL tournament. Malinga finished with 5/13 in 3.4 overs.
© Island Cricket