By Kristopher Hinz | March 10, 2018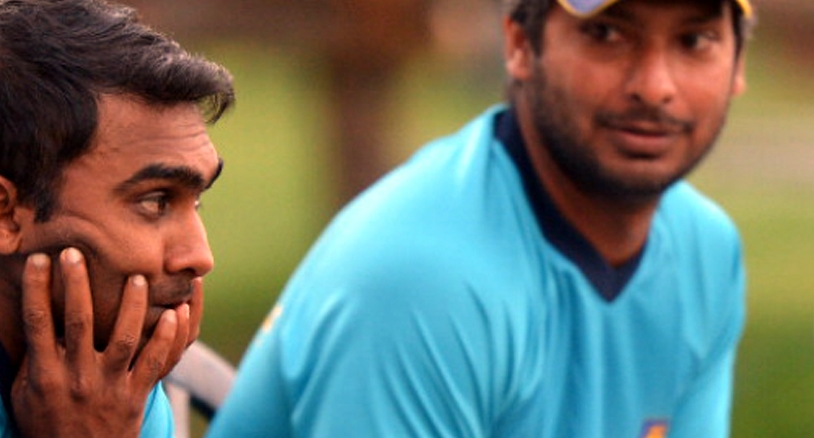 Former Sri Lanka cricketers Kumar Sangakkara, Mahela Jayawardena, Sanath Jayasuriya and Chaminda Vaas, as well as current players Angelo Mathews, Upul Tharanga and Danushka Gunathilaka, have spoken out on social media after mobs made up of the Sinhalese ethnic majority carried out attacks against the island's minority Muslims, setting Muslim-owned homes and businesses on fire in the past week.
"No one in Sri Lanka can be marginalized or threatened or harmed due to their ethnicity or religion," Sangakkara wrote on Twitter. "We are One Country and One people. Love, trust and acceptance should be our common mantra. No place for racism and violence. STOP. Stand together and stand strong."


Sangakkara also posted a video message on Facebook and Instagram. In the video, Sangakkara reminded viewers of the horrors of Sri Lanka's past and called the actions of the violent culprits "mindless and thoughtless" while passionately urging Sri Lankans to "end this mad cycle of racism and violence."
"We are responsible for the safety and wellbeing of our neighbour," Sangakkara said in his video message. "We are our sister's keepers, we are our brother's keepers. It is our responsibility to ensure that anyone and everyone in Sri Lanka is safe, is loved, is accepted, and welcomed. We have to keep our minds and hearts open to one another. Together, we can end this mad cycle of racism and violence, but we have to end it now.
"When I look into the eyes of my Sri Lankan brothers and sisters, I don't see a difference. I don't see a Sinhalese, a Muslim, a Tamil or a Burgher. I see myself in them, I see the same hopes and dreams in their eyes. I see the same fierce love for our country, and for one another in their eyes. So let's not allow their eyes, our eyes, our vision, to be blinded by ignorance, by fear, and doubt. Stand together, and stand strong and say no to racism and violence."
Unity is strength, division is weakness. …
Let's stand together, Stop the violence and racism.
ONE SRI LANKA ONE PEOPLE.

— Chaminda vaas (@chaminda_vaas) March 7, 2018
After the Sri Lankan government declared a state of emergency and imposed a curfew in response to the attacks, Sanath Jayasuriya tweeted: "Disgusting and sickening to see the acts of violence in Sri Lanka. I condemn strongly and to bring the involved culprits to justice. I request people of Sri Lanka to be wise and stay together in these tough times."
Like Sangakkara, Jayawardena reminded his Twitter followers of his memory of Sri Lanka's decades-long civil war and denounced the violence.
"I strongly condemn the recent acts of violence [and] everyone involved must be brought to justice regardless of race/ religion or ethnicity. I grew up in a civil war which lasted 25 years and don't want the next generation to go through that."
Sri Lanka police announced on Friday they had apprehended over 100 individuals suspected of involvement with the crimes and two teenagers had been arrested for spreading hate speech on social media.
The island's sports minister has stated the ongoing Nidahas Trophy will not be affected by these events and the tri-series will continue as scheduled.
© Island Cricket