By Staff Writers | May 31, 2017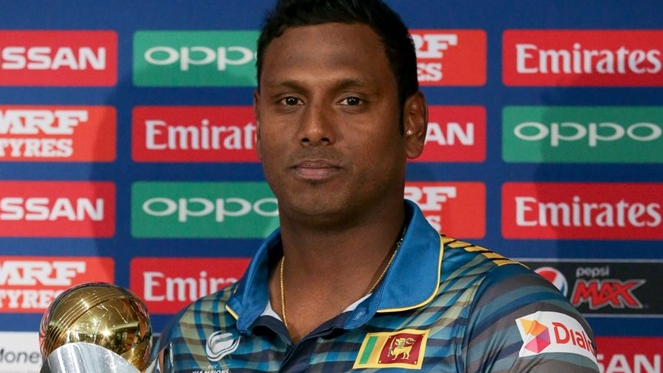 Angelo Mathews has not played international cricket since January. © ICC
Sri Lanka captain Angelo Mathews has suffered a calf injury and is unlikely to be fit for his side's opening match of the Champions Trophy, Sri Lanka Cricket announced today.
The injury-prone Mathews had been sidelined since Sri Lanka's tour of South Africa in January and made his return to competitive cricket during the recent IPL, where he featured in just three matches before returning to Sri Lanka for a high-intensity training camp organised by the cricket board.
Mathews top-scored with 95 and bowled two overs in the recent Champions Trophy warm-up match against Australia but did not bat or bowl in the second and final warm-up against New Zealand.
Sri Lanka's first match of the Champions Trophy takes place on June 3 against South Africa at the Kennington Oval in London.
© Island Cricket