By Staff Writers | May 2, 2018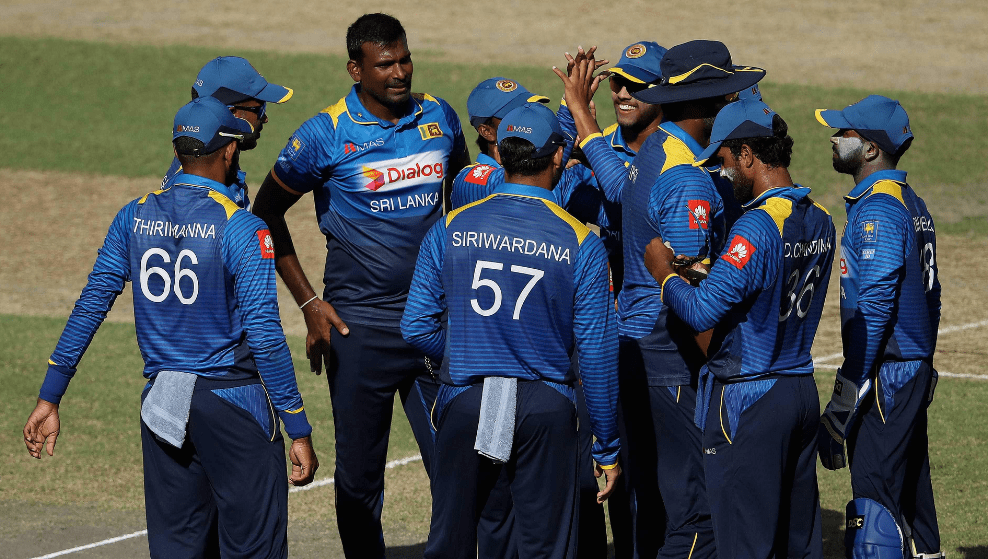 Sri Lanka now find themselves below Bangladesh in the ODI rankings and Afghanistan are ranked higher than the former world champions in the T20I rankings after the annual update to the ICC team ranking tables released today.
In the ODI rankings and despite the loss of seven rankings points, Sri Lanka still remain in the top 10 but are behind Bangladesh at number-eight. The top 10 sides in the ODI rankings qualify for next year's World Cup.
Sri Lanka have lost four ranking points and are now ranked ninth in the T20I rankings and find themselves ranked lower than Afghanistan.
ODI rankings
Rank Team Points
1 England 125 (+8)
2 India 122 (-1)
3 South Africa 113 (-4)
4 New Zealand 112 (-2)
5 Australia 104 (-8)
6 Pakistan 102 (+6)
7 Bangladesh 93 (+3)
8 Sri Lanka 77 (-7)
9 West Indies 69 (-5)
10 Afghanistan 63 (+5)
11 Zimbabwe 55 (+4)
12 Ireland 38 (-3)
T20I rankings
Rank Team Points
1 Pakistan 130 (-)
2 Australia 126 (-)
3 India 123 (+2)
4 New Zealand 116 (-)
5 England 115 (+1)
6 South Africa 114 (+3)
7 West Indies 114 (+3)
8 Afghanistan 87 (-1)
9 Sri Lanka 85 (-4)
10 Bangladesh 75 (-2)
11 Scotland 66 (-1)
12 Zimbabwe 58 (-3)
13 Netherlands 53 (+4)
14 UAE 51 (-1)
15 Hong Kong 42 (-4)
16 Oman 39 (+1)
17 Ireland 33 (-3)
© Island Cricket