By Max Wade | November 1, 2017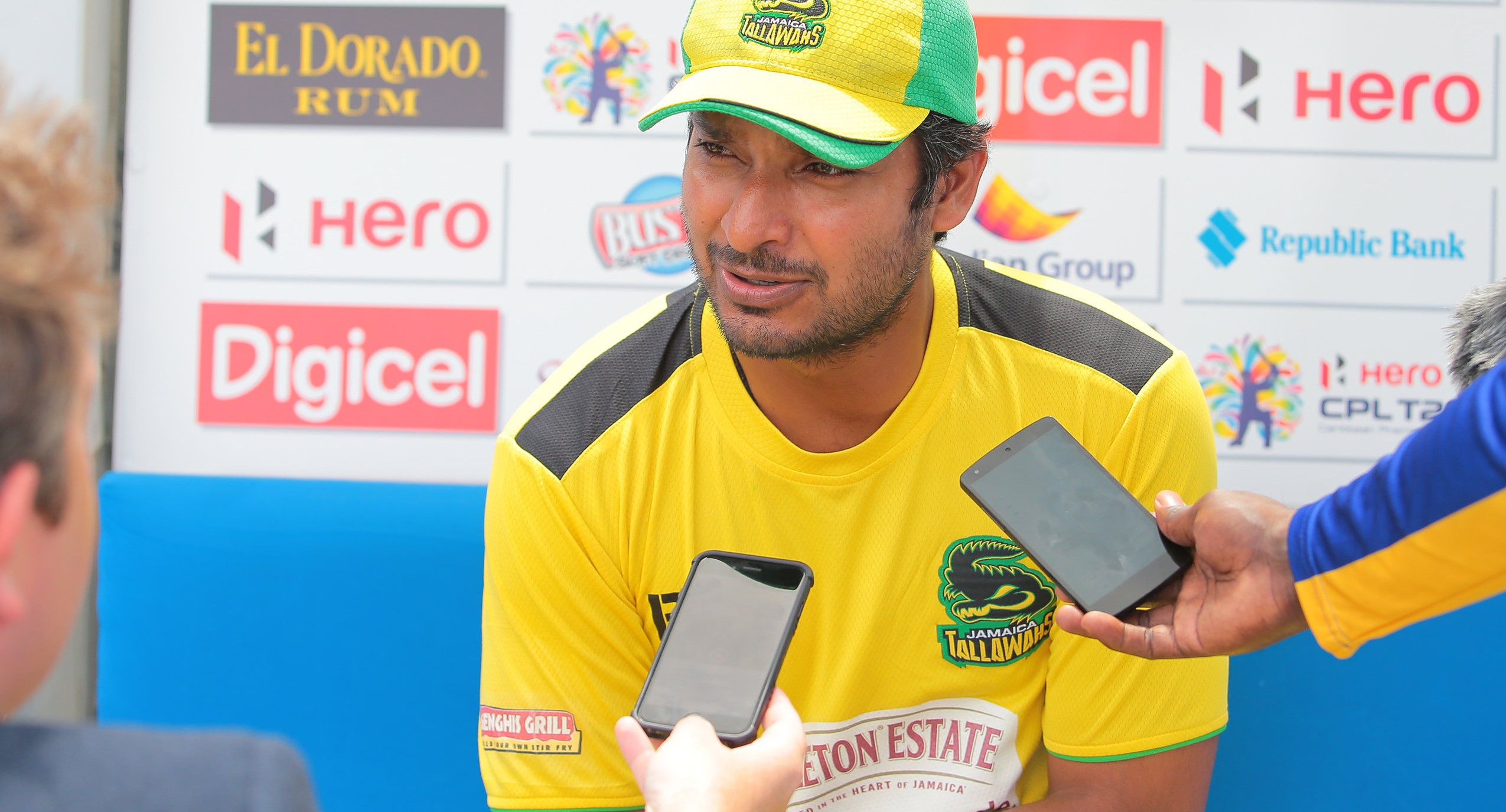 The ICC announced earlier this month it would trial four-day Test matches, which Kumar Sangakkara dislikes. © CPL/SportsFile
Kumar Sangakkara has expressed his opposition to the introduction of four-day Test matches, believing that the traditions and history of cricket's longest format are too sacred to alter.
The 40-year-old spoke recently with Sportsday Radio in Australia, where he said he understood the reasoning behind shortening the length of Tests but disagreed with the move, adding that he was "not a big fan" of playing Test cricket over four days instead of five.
"At the end of the day Test cricket has always been defined as five days," Sangakkara said. "Records have been established, history has been made over five days."
[ Also read: SLC president Sumathipala calls for four-day Test cricket ]
The batting great used the upcoming Ashes series to drive home his point. "Can you imagine an Ashes series, where a Test match only goes four days," Sangakkara asked.
"To have all of that watered down into four days is a bit of a blow but I understand the whole importance of commercial viability and the economics of it. There is also tradition and history to consider."
Sangakkara, who has been more welcoming of the introduction of day-night Test cricket, sees the shorter formats playing a significant role in the continuing development of the game and advised players to not target or prioritise any one format over another.
"To ensure that players have a balanced view of what cricket is they need to be allowed to explore all three formats," he said.
Sangakkara feels Test cricket in its current form should be protected but not by forcing young cricketers towards that format, instead, he said, allowing them to learn about Test cricket and "fall in love" with the format's long history would be a more prudent way to go.
"Test cricket needs to be protected and safeguarded — yes, but not just by forcing it down the throats of players, but by informing them and getting them to understand the culture and read about the history. Allow them to fall in love and take their own time to do it."
© Island Cricket