By Staff Writers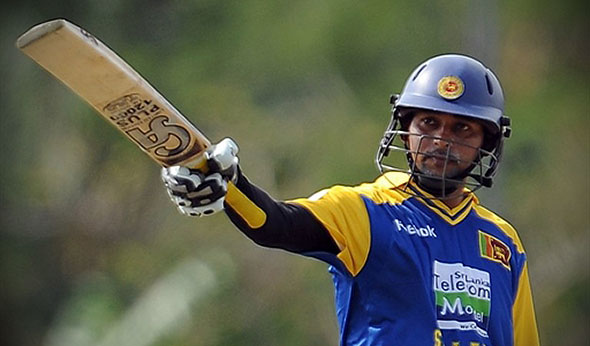 Sri Lanka's 12th Test captain – Tillakaratne Dilshan. AFP PHOTO/Lakruwan WANNIARACHCHI.
April 18, 2011 (Island Cricket): Sri Lanka Cricket (SLC) announced earlier today that Tillakaratne Dilshan has been named captain of Sri Lanka. The 34-year-old will captain Sri Lanka in all three formats of the game.
"We are proud to announce the appointment of Dilshan as the national captain in all three formats of the game for the tour of England," SLC said in a statement.
"The national selectors have postponed the appointment of a vice-captain since the prospective candidates are nursing injuries and their availability for the forthcoming tour is still in question."
Sri Lanka opted for former skipper Mahela Jayawardene over Dilshan for the vice-captaincy role during the recently concluded World Cup and on previous tours, but have now turned to the all-rounder to lead Sri Lanka.
The World Cup final loss to India earlier this month saw both Sangakkara and Jayawardene, along with the selection panel headed by Aravinda de Silva, unexpectedly stepping down from their positions, leaving the side without a captain, vice-captain or selectors ahead of their tour to England.
Sangakkara not retained
Sangakkara, however, offered to stay on as Test captain until a replacement was groomed, but SLC has chosen to replace the former captain entirely.
"I have offered to continue as the Test captain for the forthcoming series with England and possibly Australia if the selectors believe this would help the new captain and aid the transition," Sangakkara told reporters on April 5, when announcing his decision to step down.
Dilshan's appointment is seen as a temporary solution, as he is not expected to feature in the 2015 World Cup, by which time he will be 38.
Angelo Mathews, 23, is likely to be Sri Lanka's long-term choice for captain, but an injury he picked up during the World Cup has ruled the all-rounder out of cricket for eight weeks, forcing SLC to delay naming him as the vice-captain for Sri Lanka's tour to England.
The first Test between England and Sri Lanka will take place from May 26-30 in Cardiff.
© Island Cricket