By Staff Writers | June 24, 2017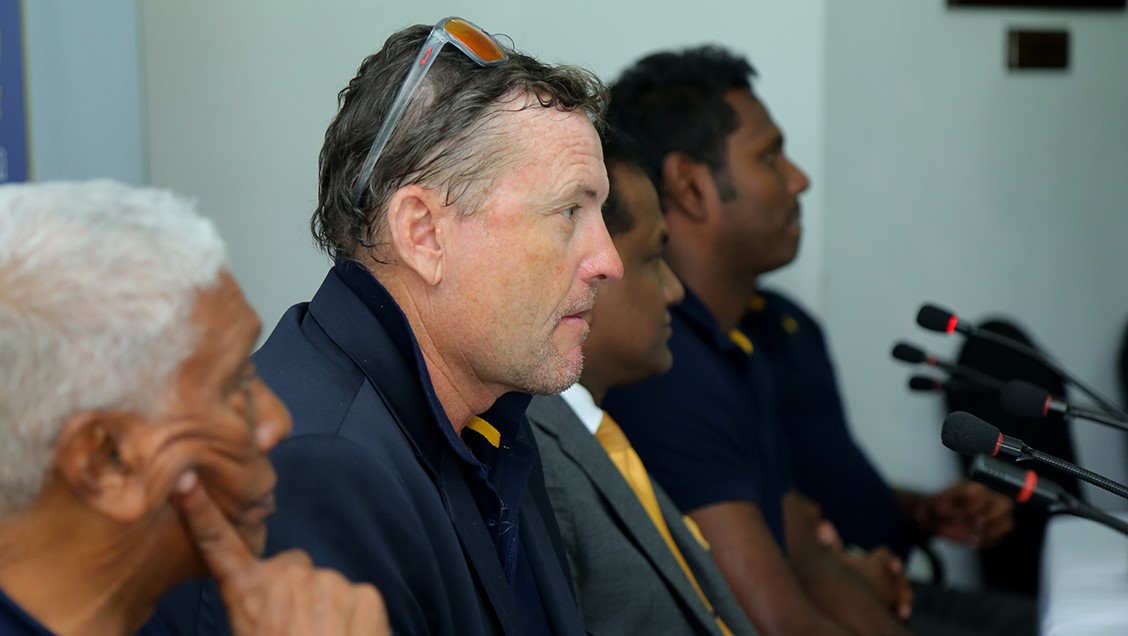 Graham Ford's second stint with Sri Lanka lasted a little over a year. © Island Cricket
Kumar Sangakkara has expressed his displeasure at the news of the resignation of Sri Lanka's head coach Graham Ford.
Sri Lanka Cricket (SLC) today confirmed Ford had resigned 15 months into a contract originally slated to last beyond three years.
Ford had reportedly been unhappy with the newly-created role of cricket manager, under whom the head coach found himself a subordinate.
"Who is a cricket manager in the first place," Sangakkara tweeted. "England has a director of cricket and teams have a manager. Never heard of cricket manager.
"At the rate SLC is getting through them, there may not be coaches left to employ."
In February, SLC appointed former Sri Lanka cricketer Asanka Gurusinha as cricket manager, a position that appears to overlook many departments, including coaching, fitness and selection.
"Before Sri Lanka met India for its second match of the ICC Champions Trophy, Mr Ford had fired a stinging letter to [SLC,] saying he has issues with [the] newly-appointed Cricket Manager Asanka Gurusinha," Sri Lanka's Daily Mirror reported earlier this week.
"[SLC] replied, explaining that it had taken a policy decision to appoint a Cricket Manager and that it will not be changed. In terms of hierarchy, Mr Ford was answerable to Mr Gurusinha."
Thilanga Sumathipala, the SLC president, confirmed Ford's departure in a statement.
"This was a decision arrived at mutually after careful consideration and deliberation and we are both confident of its propriety," Sumathipala said.
"Ford epitomizes the character of cricket as a true gentleman, and we are indeed sorry to see him go. We wish him the very best in where his path lies."
This was Ford's second stint with Sri Lanka, who have had as many as eight coaches in a six-year period.
Sri Lanka have struggled to interest leading coaches due to non-competitive wages offered by SLC and also volatility at the board.
The 2012 sacking of Australian Geoff Marsh, widely regarded as a top coach, drew criticism from current and former players, as well as from the media, and later forced SLC into legal trouble and a financial settlement.
© Island Cricket