By Staff Writers | November 3, 2011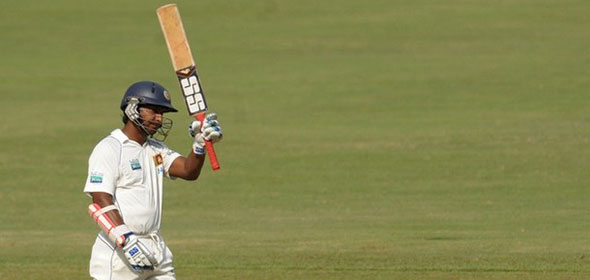 Kumar Sangakkara is the fastest to reach 9000 runs in Test cricket. © AFP/File/ISHARA S.KODIKARA.
Kumar Sangakkara became only the 11th player to pass 9000 Test runs and the fastest to reach the milestone, during his innings on day one of the third Test against Pakistan in Sharjah.
The former Sri Lankan captain passed the 9000-run mark in 172 innings after playing 103 Test matches, beating Rahul Dravid who reached the figure after 176 innings in his 104th Test match.
After Mahela Jayawardene, who has scored 9895 runs, Sangakkara is only the second Sri Lankan to reach the landmark.
© Island Cricket