By Staff Writers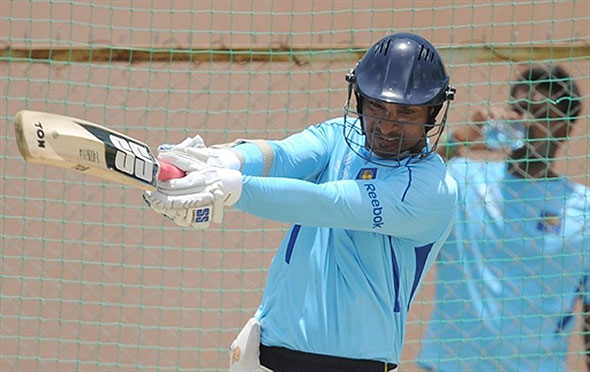 After Mahela Jayawardene, Sangakkara becomes second Sri Lankan to captain an IPL team in the upcoming season. AFP PHOTO/Indranil MUKHERJEE.
April 5, 2011 (Island Cricket): Kumar Sangakkara has been appointed as skipper of the Indian Premier League (IPL) team Deccan Chargers for the upcoming season-four of the IPL; Cameron White has been appointed his deputy.
The Chargers, winners of the 2009-leg of the tournament under Adam Gilchrist, purchased Sangakkara in the January auctions for $700,000.
Under the previous captain Gilchrist's leadership, The Chargers had a miserable first season, which saw them finish at the bottom of the points table. But the team from Hyderabad came back strongly in the following two seasons to win it in 2009 in South Africa and finish as semi-finalist in the last edition.
© Island Cricket