Everything you need to know about the first edition of the Sri Lanka Premier League (SLPL) tournament
By Staff Writers | May 8, 2011
When does it start?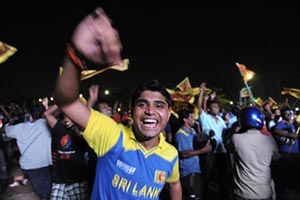 The final schedule is yet to be announced but the 18-day tournament is expected to get underway at the end of July and finish in early August.
Where will the matches be played?
All matches will be played at the R. Premadasa Stadium in Colombo. Two matches will be played each day, starting at 4:00 PM and 8:00 PM (local time) and in the event the final schedule allocates a single game on a given day, the match will start at 8:00 PM.
How many teams will be participating?
Seven teams will represent Sri Lanka's provinces. They are: Kandurata, Nagenahira, Ruhuna, Basnahira, Uthura, Uva and Wayamba.
Will there be international players?
Yes. Similar to the IPL, only four overseas players per side will be allowed in the final playing XI. The regulations also call for the inclusion of one Sri Lankan under-21 player in the final XI.
Who are the international cricketers expected to play?
No official announcement has been on this front, but unconfirmed media reports suggest Chris Gayle, Shahid Afridi, Daniel Vettori, Shoaib Akthar, Kieron Pollard, Daniel Christian, Herschelle Gibbs and Kevin O'Brien are likely to feature, while several Indian players too may have been approached.
© Island Cricket