By Cyril Wimalasurendre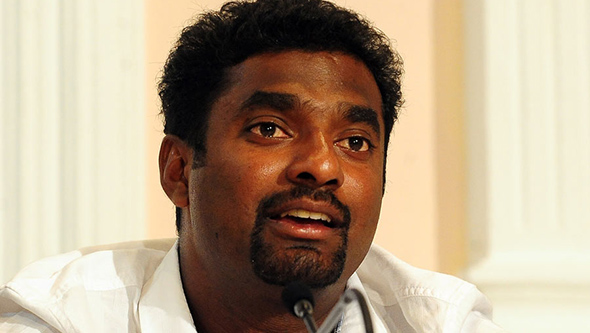 Pallekele Stadium to be named after the highest wicket taker in Test and ODI cricket, Muttiah Muralitharan. AFP PHOTO/Lakruwan WANNIARACHCHI.
July 27, 2010 (islandcricket.lk): The Central Provincial Council in Kandy decided unanimously that the International Cricket Stadium in Pallekele be renamed after the much praised and internationally famed Sri Lankan cricketer Muttiah Muralitharan.
The decision was taken on a proposal made by the central province's Governor, Tikiri Kobbekaduwa.
The written proposal by Governor Kobbekaduwa was tabled by Chairman Saliya Bandara Dissanayake when the provincial council had its sitting at the Pallekele Assembly Hall.
Chairman Saliya Bandara Dissanayake welcoming both the Governor's proposal and the unanimous decision of the House commented that the proposal was excellent, and that it paid honour to a worthy son of the soil.
Chairman Dissanayake informed the House that he would take steps to convey the decision of the Provincial Council to Sri Lanka Cricket (SLC).
Governor Tikiri Kobbekaduwa also said in his proposal that the off-spinner not only excelled in cricket, but was also a symbol of a true Sri Lankan nationalist who rejected communalism.
Murali should be honoured and loved by all Sri Lankans particularly those in the hill country because he hailed from a family from the historic capital of Kandy.