By Hilal Suhaib
December 20, 2010 (Island Cricket): Secretary of Sri Lanka Cricket (SLC), Nishantha Ranatunga, has confirmed that Sri Lanka will not play a series before picking its 15-man squad for the ICC Cricket World Cup 2011.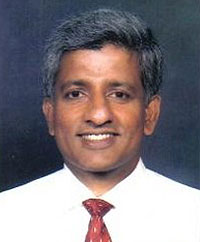 Speaking to reporters last week, Chairman of Selectors, Aravinda de Silva, hinted at the possibility of playing a short series before the International Cricket Council's (ICC) deadline to submit their final squad for next year's World Cup. The ICC requires all teams to submit their final 15-man squad before January 19th.
"No, there won't be any international cricket before the stipulated deadline," Ranatunga told reporters recently.
"We have had discussions with the team management and they are of the view that the players need sufficient rest before the event. So, we respected their opinion."
Selectors were initially expected to narrow down their preliminary squad of 30 down to 15 players after the five-match ODI series against the West Indies earlier this month. Bad weather, however, led to the postponement of the series.
Unable to pick the final remaining spots in the squad due to the lack of international cricket, the selectors were then expected to rely on performances at the domestic level. But Ranatunga's remarks now suggest that the team management's views differ to those of the selectors, who are keen on seeing the players in action before deciding their final 15.
Ranatunga said World Cup hopefuls are not required to take part in the two domestic tournaments – the inter-club premier tournament and the provincial level tournament.
"They will play in these two tournaments but it's not a must for them to play in all matches," he said.
© Island Cricket