By Staff Writers | March 12, 2018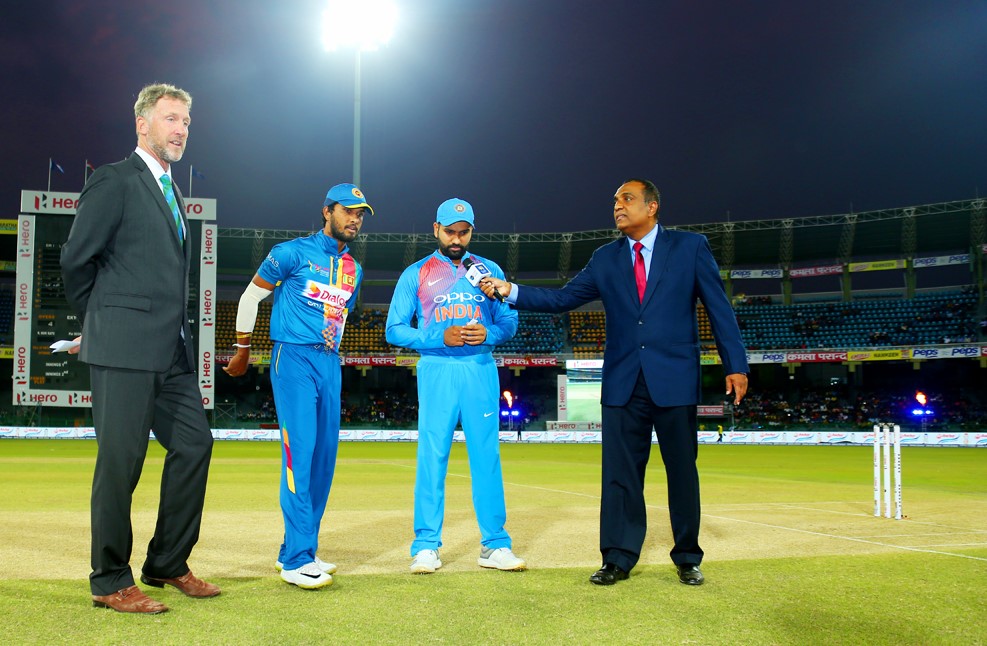 Thisara Perera has been named captain for Sri Lanka's next two matches in the Nidahas Trophy T20 tri-series, the island's cricket board announced on Sunday.
Dinesh Chandimal was handed a two-match suspension by the ICC for "being found guilty of a serious over-rate offence in Saturday's match against Bangladesh in Colombo," the game's governing body said in a statement.
ICC match referee Chris Broad imposed the suspension after it was determined Sri Lanka were four overs behind on time.
The ICC imposes stiff penalties against captains when teams are found to be in violation of over-rate rules, with Chandimal receiving two suspension points.
"As two suspension points equate to a ban from one Test or two ODIs or two T20Is, whatever comes first for the player, Chandimal has been suspended from his side's 12 and 16 March fixtures against India and Bangladesh respectively, while each of his players have received a fine of 60 per cent," the ICC said in its statement.
"Chandimal pleaded not guilty to the offence, and, as such, Mr Broad announced his decision following a hearing that took place on Sunday afternoon. The hearing was attended by the match officials and the Sri Lanka cricket team management.
"If Sri Lanka commit another serious over-rate breach in a T20I within 12 months of this offence with Chandimal as captain, it will be deemed as a second offence by Chandimal and he will receive between two and eight suspension points."
Perera has been chosen to lead over recently-named vice-captain Suranga Lakmal and former captain Upul Tharanga, while the side's regular limited-overs captain Angelo Mathews has been sidelined by injury.
© Island Cricket