By Hilal Suhaib
December 19, 2010 (Island Cricket): Newly appointed sports minister, Mahindananda Aluthgamage, said that he had no intentions of interfering in the affairs of Sri Lanka Cricket (SLC) ahead of the all important ICC Cricket World Cup next year.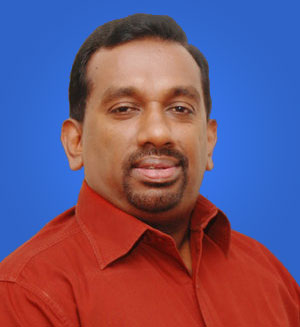 "As far as I know the cricket board is going about its business with great intensity regarding the fast approaching World Cup from February to March next year. I have no intention of interfering in their affairs," the minister said speaking to the Sunday Times newspaper in Sri Lanka recently.
According to the minister, any interference from him, this close to the World Cup, would result in him having to take the blame if the "venture fails".
"If I set my hands in cricket at this juncture and if the venture fails, the finger will be pointed towards me and they will say it was the sports minister who mucked things up.
"Let's wait and see. But definitely I have no intentions on delving into cricket matters at this juncture."
Under construction over the last 12 – 15 months, Sri Lanka's World Cup venues are well behind schedule, prompting fears that the venues may not be ready in time for the tournament.
Sri Lanka plays host to crucial World Cup fixtures and the incomplete venues, which failed to meet the ICC deadline of November 30, are also expected to miss the final deadline of December 31. Media reports say, the ICC has now allocated January 15 as the final deadline. The tournament gets under way on February 19.
© Island Cricket