By Staff Writers | April 18, 2018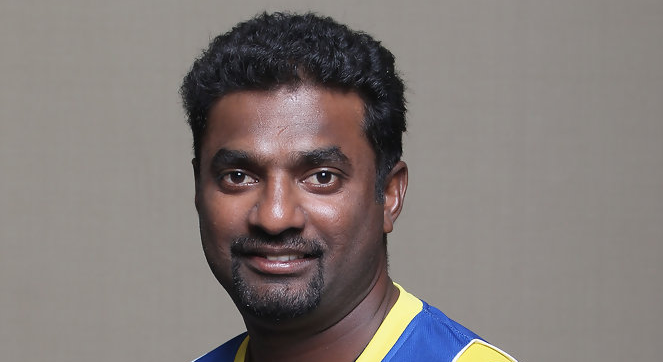 Bowling great Muttiah Muralitharan blamed current and former selectors, as well as politicians, when he was asked to explain what was wrong with Sri Lankan cricket today, in a recent interview with the Indian publication The Economic Times.
Muralitharan, the sport's greatest-ever bowler and ICC Hall of Famer, sent a dire warning and was critical of the "frequent chopping and changing" by selection panels headed by both the former chairman of selectors Sanath Jayasuriya and current chief selector Graeme Labrooy.
"To tell you the truth Sri Lankan cricket is currently in a mess," Muralitharan said. "Politicians have taken over the running of the game and with little or no knowledge of the game they are destroying the institution with every passing day.
"Cricket is all about confidence. Giving the players the confidence to perform. Making them feel great when they wear Sri Lankan colours. I did not become a champion bowler in one day. For 4-5 years, Arjuna kept giving me the confidence. That's how I became who I am.
"Now every time a batsman goes out to bat he is told you have to score or else we will bench you. The same is true for bowlers. In the last one year Sri Lanka has fielded some 60 players across all formats. 60 players in one year!
"This is irrational and tells you there is no vision how the game should be run. Such frequent chopping and changing will only end up destroying the game further."
[ Also read: Malinga unhappy with axing by Sri Lanka's new selection panel ]
Jayasuriya was forced to resign as head of the selection panel last August after fan protests amid a series of demoralising defeats, but his successor Labrooy, in between his job as ICC match referee, has been unable to usher in sanity to confusing selections, which many former Sri Lankan players have condemned.
"Take the case of Kusal Mendis. All of us thought he was a bright spark and will serve Sri Lanka cricket for a long time," Muralitharan added. "He started out extremely well. However, within months he was out of the team. One bad series and dropped. Such things do little to inspire confidence among cricketers."
Former Sri Lanka captains Arjuna Ranatunga, Kumar Sangakkara and Mahela Jayawardene have all have spoken out about the lack of continuity in selections, and have alerted authorities to this issue as being a critical reason for Sri Lanka's decline.
© Island Cricket