By Staff Writers | March 19, 2017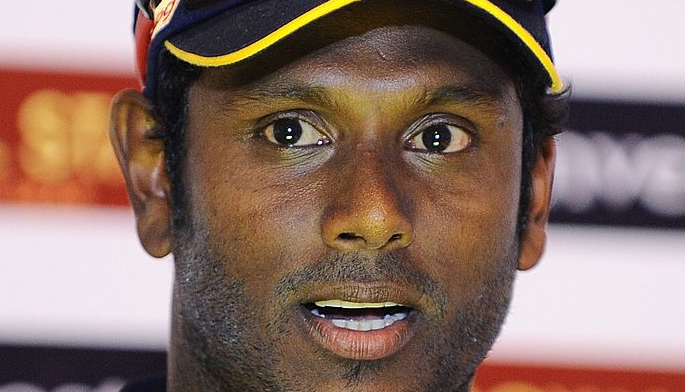 Sri Lanka's captain has been out of the side since his injury in South Africa earlier this year. © AFP
Angelo Mathews will make his comeback from injury next month for the T20 series against Bangladesh, according to Sri Lanka's chairman of selectors Sanath Jayasuriya.
Mathews, who has been out of the side since his injury in South Africa in January, was not included in Sri Lanka's ODI squad for the three-match series against Bangladesh but will return to the side for the first T20 on April 4.
Jayasuriya made the announcement during a brief guest commentary stint on the fourth day of the second Test between Bangladesh and Sri Lanka at the P. Sara Oval in Colombo.
The chief selector did not elaborate on his announcement, as he unexpectedly exited the commentary box shortly after making the statement, when Sri Lanka lost the wicket of Dimuth Karunaratne and it became evident that the home side were crashing to a humiliating defeat against Bangladesh.
Mathews revealed late last month that he would require another three weeks for his injury to fully heal.
"It's the tendon of my right hamstring which was injured in South Africa," he told Sri Lanka's Sunday Times. "Rather than a muscle, doctors say that it takes longer to heal and get back to normal."
© Island Cricket