By Max Wade | November 8, 2017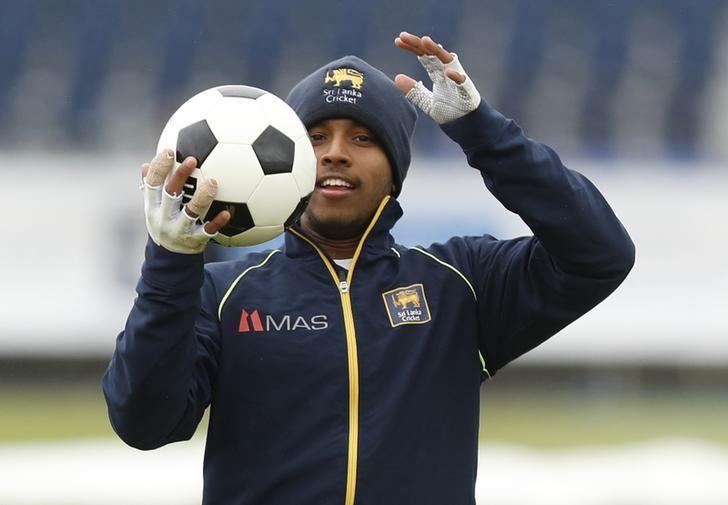 The second highest Test run scorer this year for Sri Lanka has found himself sidelined by illogical thinking from the new selection panel. © Reuters
Sri Lanka's chairman of selectors Graeme Labrooy has come under fire for the decision to drop Kusal Mendis from the Sri Lankan Test squad for their tour of India, but insists the decision was made in the best interests of Mendis' future.
The decision comes on the back of the 22-year-old struggling for runs in the recent series against Pakistan, and Labrooy said in an interview with CricBuzz he wants to protect the youngster, who has already scored three Test centuries and an ODI ton since his international debut in 2015, from any further loss of form.
Labrooy believes the best way to assist Mendis regain confidence and form is to send him back to play against substandard bowling attacks in Sri Lanka's weak domestic tournaments.
"We didn't want to throw him to the deep end or to take him to India and leave him on the bench," Labrooy reasoned. "Instead, what we tried to do was to let him play some domestic cricket, work on his game and regain his confidence."
Mendis will still play a part in the future of the Sri Lankan Test side and dropping the exciting new talent, labelled by pundits as one of Sri Lanka's best batsmen in the current Test side, was intended on shielding him from further failure, according to the newly-appointed chief selector.
"We don't want a situation where he plays two more innings, gets two low scores and then drop him and destroy his confidence further," Labrooy explained. "He has got age on his side and we want him to go onto become one of the greatest of the game. We want him to play for another ten years."
Many are still questioning the decision to drop the talented top-order batsman, who was the third-highest run scorer for Sri Lanka in their last Test series against India, with former Sri Lanka skipper Mahela Jayawardene even expressing his confusion on social media.
"Don't understand how [Mendis] is not in the test squad? Even [if] he is not playing [he] should be in India. That's how young players learn," Jayawardene wrote on Twitter.
Mendis's axing leaves a spot up for grabs and Labrooy identified Lahiru Thirimanne and Dhananjaya de Silva as likely candidates for the position.
"The No.3 position is a toss up between Thirimanne and Dhananjaya," Labrooy said. "We are glad that Dhananjaya made some runs for Sri Lanka A in the Caribbean. He will be considered as an opener or No. 3 batsman in the future and we don't want to drop him to the middle order."
Labrooy, who is also an ICC match referee and the head of Sri Lanka's players' association, was appointed chairman of the selection panel in September.
The first Test of the three-match series between India and Sri Lanka gets underway on November 16 at Eden Gardens in Kolkata.
© Island Cricket