By Hilal Suhaib
December 22, 2010 (Island Cricket): To mark 40 years of One Day International (ODI) cricket, the International Cricket Council (ICC) has announced an on-line poll for cricket fans to vote for their ODI dream team – The Greatest ODI Team Of All Time.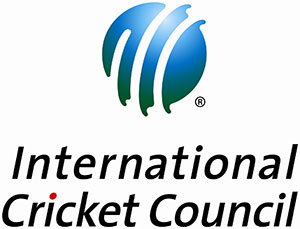 "To mark the 40th anniversary of One-Day International cricket, the ICC's official website is asking supporters from across the globe to select their choice of the greatest ODI match and team of all-time," the ICC said in a statement announcing the polls.
Fans are also invited to vote for the 'Greatest ODI Match Of All Time'. Both polls are currently on-line at the ICC's official website: icc-cricket.yahoo.net.
During the voting process, fans are asked to pick two openers, three middle order players, an all-rounder, a wicket-keeper, three fast bowlers and a spinner.
Sanath Jayasuriya, Aravinda de Silva, Romesh Kaluwitharana, Kumar Sangakkara, Chaminda Vaas and Muttiah Muralitharan have been nominated.
The full list of nominees is as follows:
Opening batsmen: Sanath Jayasuriya, Saeed Anwar, Virender Sehwag, Sachin Tendulkar, Glenn Turner, Sourav Ganguly, Gordon Greenidge, Matthew Hayden.
Middle order batsmen: Aravinda de Silva, Brian Lara, Martin Crowe, Michael Bevan, Inzamam ul Haq, Javed Miandad, Ricky Ponting, Viv Richards.
All rounders: Lance Klusener, Andrew Flintoff, Ian Botham, Kapil Dev, Richard Hadlee, Jacques Kallis, Imran Khan, Shaun Pollock.
Wicket-keepers: Kumar Sangakkara, Romesh Kaluwitharana, Mark Boucher, MS Dhoni, Andy Flower Adam Gilchrist, Moin Khan, Alec Stewart.
Fast bowlers: Chaminda Vaas, Waqar Younis, Wasim Akram, Allan Donald, Joel Garner, Michael Holding, Dennis Lillee, Glenn McGrath.
Spinners: Muttiah Muralitharan, Saqlain Mushtaq, Harbhajan Singh, Shahid Afridi, Daniel Vettori, Carl Hooper, Anil Kumble, Shane Warne.
Voting closes midnight (Dubai time – GMT+4) on January 2, 2011.
© Island Cricket