By Kristopher Hinz | March 4, 2018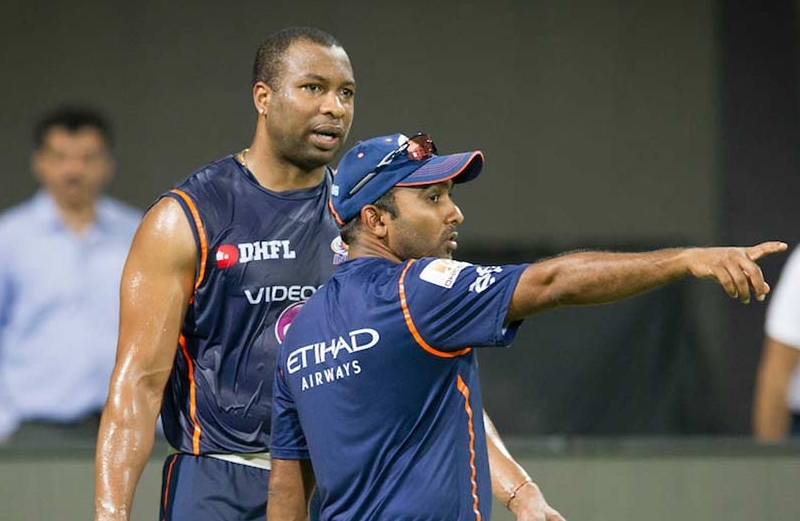 Former Sri Lanka captain and current coach of Mumbai Indians Mahela Jayawardene last week accepted an invitation from Sri Lanka's coaching staff to mentor Sri Lanka players at a training session in Colombo ahead of the Nidahas Trophy T20 tri-series.
"We asked Mahela whether he could come along and help us and he generously accepted the request," cricket manager Asanka Gurusinha told Cricbuzz. "He has got enough experience both playing T20 cricket and coaching in T20 cricket. You cannot ask anyone better than him."
Jayawardene has also worked as batting consultant for England and was head coach of the Khulna Titans in the Bangladesh Premier League.
Jayawardene's session with Sri Lankan cricketers began with a pep talk and the Sri Lankan legend then chatted with the players on match situations before rain curtailed what was supposed to be a two-hour session in half.
"Today Mahela was talking to the boys about how they should go about playing T20 cricket," Gurusinha explained. "Not much technical part of it, but just giving them some confidence and speaking on how they should go about playing the first six overs and stuff like that."
Gurushina mentioned the Sri Lankan management will continue to look to former players for guidance.
"Down the line we will be using some of the other ex-players as well," he said.
The first match of the Nidahas Trophy begins on March 6 with India taking on Sri Lanka.
Related: Schedule for Nidahas Trophy
© Island Cricket