By Hilal Suhaib | April 20, 2011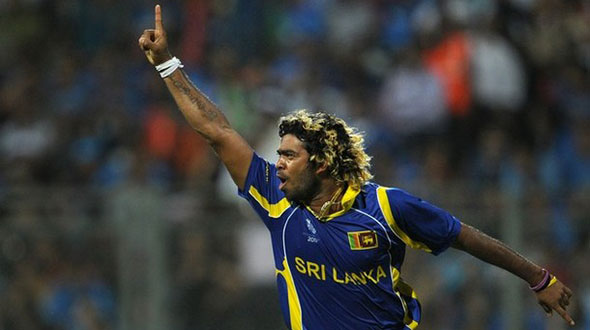 Lasith Malinga has a choice to make;will it be Mumbai or Sri Lanka? AFP PHOTO/William WEST.
Lasith Malinga's reluctance to play Test cricket, but not Twenty20 cricket at the Indian Premier League (IPL) has irked Sri Lanka's chief selector Duleep Mendis.
Mendis has given the bowler an ultimatum to return to the island and attend to his injury, if he's unavailable to represent Sri Lanka, or face the risk of never representing the country again.
"It looks a bit awkward when someone says he is injured and continues to play cricket," Mendis said, speaking to reporters from Colombo.
"That is the reason why we have decided to write to Malinga and ask him to return home and undergo a rehabilitation programme.
"Malinga has specifically mentioned in a letter that he is not available for Test matches right now because he has a nagging knee problem.
"When the player says that he is injured and he has to undergo a rehab programme what we can do is to tell him to undergo it immediately, without continuing to play cricket in the IPL, and then get ready for cricket in Sri Lanka if he is interested in playing for his country."
Malinga is currently playing for the Mumbai Indians in the fourth season of the IPL, where his workload is limited to four-over spells per match. In comparison, the number of overs he would be required to complete in a single Test match nears his entire quota of overs in a full IPL season, making his decision to not play the five-day format, in order to prolong his career, a logical one.
"They don't wake up with sore knees every morning like I do and they did not spend over a year worrying whether I would ever be able to bowl again," Malinga said, responding to his critics in an interview with Island Cricket, earlier this year.
"It is not a question of whether Test cricket is more or less important. It is a question of what is physically possible and what the team feels is the most sensible thing to do."

In a letter dated November 24, 2010, which Island Cricket has in its possession, to the then chairman of selectors Aravinda de Silva (also copied to the captain, coach and manager), physio Tommy Simsek wrote: "Lasith's participation in Test matches is a matter entirely between Lasith and the selectors.
"Lasith is likely to get fatigue induced knee soreness from time to time when fielding or bowling for prolonged periods.
"Furthermore, the more cricket Lasith plays, the quicker his knees will continue to degenerate and hence is likely shorten his career.
"However, I will not say that Lasith should not be playing Test Matches. Once again, I would like to re-iterate, that this is a decision to be made between the selectors and Lasith himself," Simsek added, in closing.
It is unclear if Mendis and the new selection panel, who were appointed just last week, are aware that no remedial work is possible for Malinga's condition and that the decision is Malinga's alone, considering that his condition determines the longevity of his career.
However, with Sri Lanka Cricket locking horns with the BCCI, requesting the early return of the players from the IPL and rejecting the Indian Board's request to allow them to continue until May 20, speculation is rife that this ultimatum given to Malinga may have a lot to do with recent events involving Sri Lanka Cricket (SLC) and their Indian counterparts.
© Island Cricket