November 24, 2010 (Island Cricket): The R. Premadasa Stadium (formerly known as the Khettarama Stadium) will play host to two crucial games during the ICC Cricket World Cup, 2011. The venue is scheduled to host a semi final, quarter final and five group matches.
In early 2010, Sri Lanka Cricket (SLC) began construction at the venue to expand it's seating capacity for spectators and members of the media. ICC requirements for World Cup venues required that the stadium be able to accommodate a minimum of 200 journalist and 20,000 spectators.
The Secretary of Sri Lanka Cricket, Nishantha Ranatunga, told Cricinfo last November that the improvements needed for the R. Premadasa Stadium to meet the ICC's requirements were "minimal compared to the other venues."
An ICC led inspection team will visit the island to inspect the progress of all venues at the end of this month or early next month, according to a statement made by the ICC's Head of Media and Communications, Collin Gibson, to Island Cricket last week.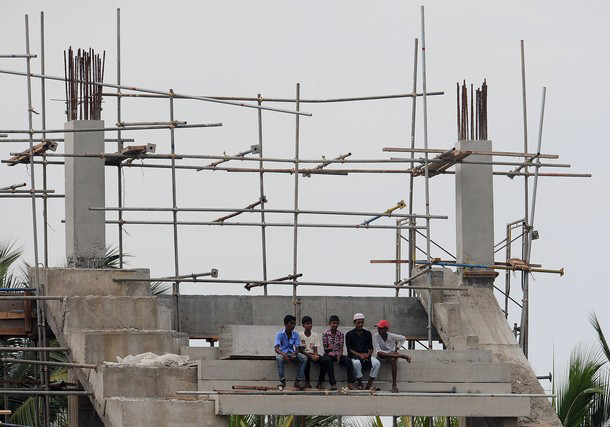 Spectators sit in stands still under construction on the first day of the second Test match between Sri Lanka and West Indies at the R. Premadasa Stadium in Colombo on November 23, 2010. AFP PHOTO/Lakruwan WANNIARACHCHI.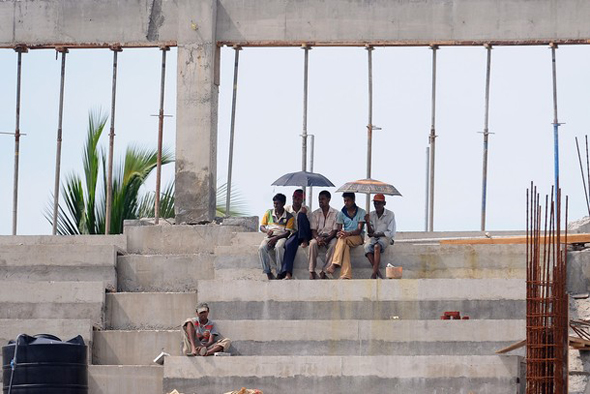 Eight months after construction began at the R. Premadasa Stadium, spectators were greeted with incomplete stands. Not a single stand has been completed 37 days before the ICC's already extended deadline of December 31. AFP PHOTO/Lakruwan WANNIARACHCHI.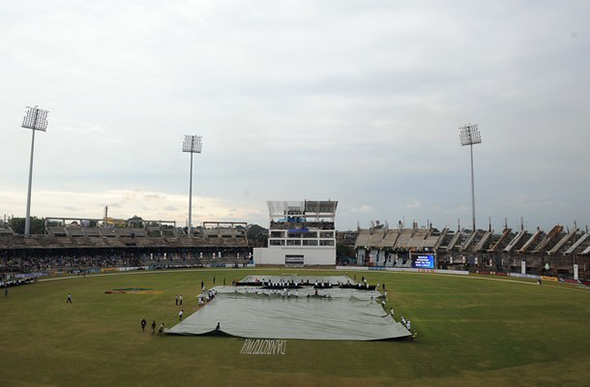 Incomplete concrete structures are what is left of a once fabulous stadium. AFP PHOTO/Lakruwan WANNIARACHCHI.