February 17, 2011 (Island Cricket): The Mahinda Rajapaksa International Stadium in Hambantota will host two World Cup fixtures, including Sri Lanka's opening match of the ICC Cricket World Cup 2011 on February 20.
The 35,000 capacity stadium is owned by Sri Lanka Cricket (SLC) and was built for the ICC Cricket World Cup 2011 at a cost of approximately $8 million.
Island Cricket obtained the following images, taken this week, of the playing surface, grand-stand and the media enclosure.
Speaking to reporters earlier this week, the International Cricket Council's chief executive Haroon Lorgat confirmed that all of Sri Lanka's venues were ready for cricket's showpiece event.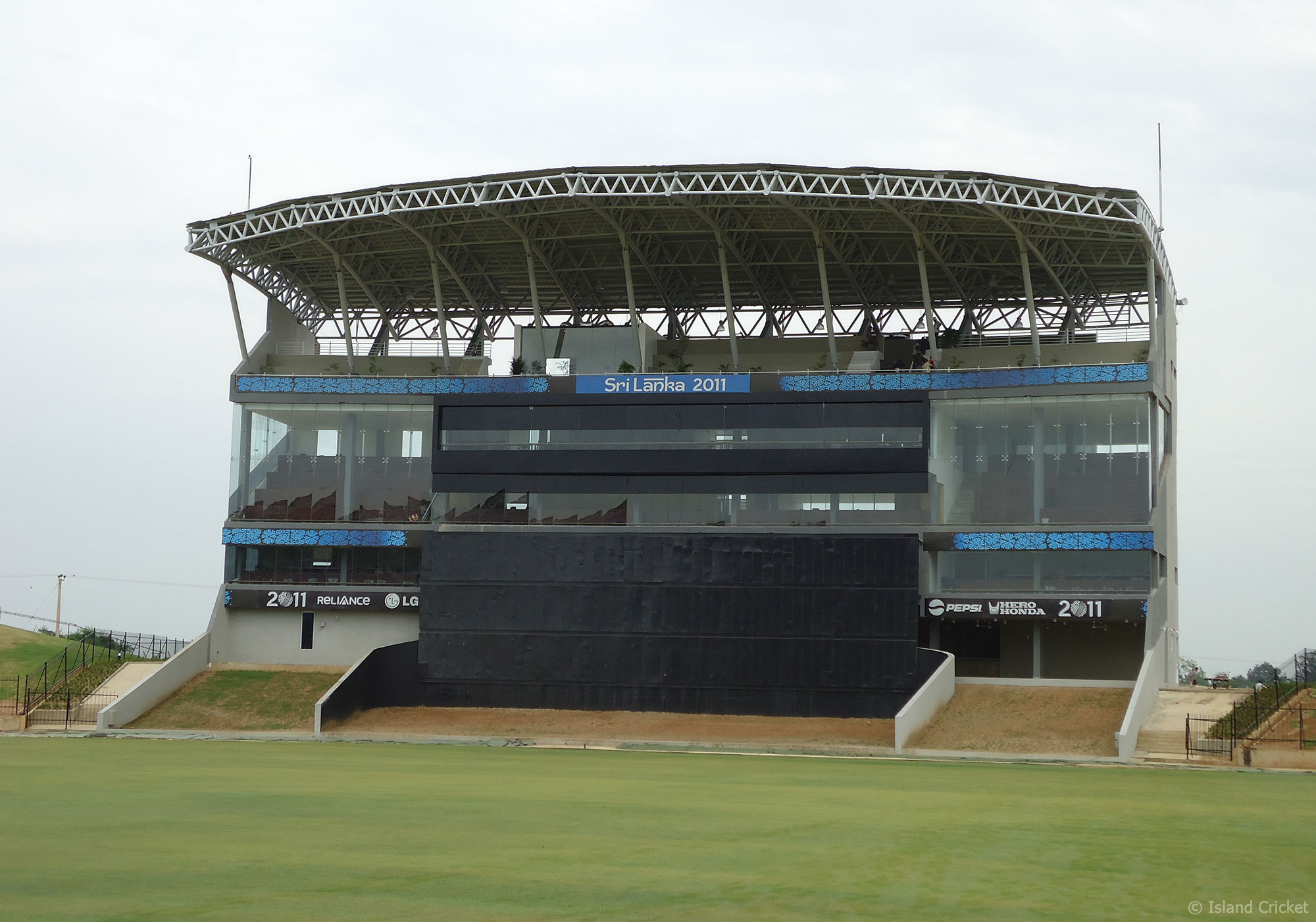 Click image to enlarge

© Island Cricket