By Staff Writers | June 30, 2011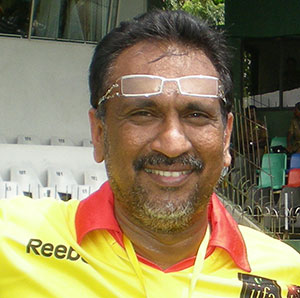 The International Cricket Council (ICC) said that it will conduct an investigation into allegations of fraud and corruption, after several thousand ICC Cricket World Cup 2011 tickets ended up in the hands of scalpers, VIPs, politicians and law enforcement officials.
The ICC made the announcement as a result of a confidential report its executive board in Hong Kong had received criticising the handling of ticket sales and construction of stadiums, during the recently concluded World Cup held in India, Sri Lanka and Bangladesh.
"The report highlighted certain shortcomings around ticketing and stadia construction," the ICC said in a statement recently.
"The directors also noted the appointment of forensic auditors to review ticketing during the World Cup, including allegations of ticketing and stadia corruption."
Sri Lanka Cricket (SLC) and the Sri Lanka World Cup secretariat's handling of the World Cup has left SLC with debts amounting to US $69 million, forcing them to seek an unprecedented government bailout.
Earlier this month, faced with allegations that thousands of World Cup tickets were unaccounted for, Sri Lanka's World Cup tournament director Suraj Dandeniya said that two hard drives containing crucial financial data related to World Cup ticket sales had been stolen from his offices. The police are probing the matter.
There has also been severe criticism in the Sri Lankan media over Dandeniya's appointment as tournament director. He is SLC chairman Somachandra de Silva's nephew. The local media claim that his appointment, along with the hiring of his brother Kapila Dandeniya, is a classic case of nepotism.
In March this year, cricket fans in Sri Lanka told the BBC that they had witnessed police officers buying cheap tickets in bulk and reselling them at a much higher price.
In addition to the ticket fiasco, another BBC report published earlier this month said: "The initial cost for the building of the new venue in President Mahinda Rajapaksa's hometown, Hambantota, and renovating other two venues in Colombo and Kandy was estimated at 3.5bn Sri Lanka rupees (£1.9m). By the end of the construction, though, the cost had exceeded Rs 7 billion."
Budget overruns during the World Cup has left the governing body of cricket on the island in dire straits. Apart from their recent request for a government bailout, SLC also sought a bank loan to pay staff salaries last month.
© Island Cricket