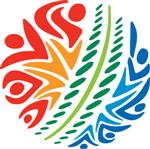 April 06, 2010 (islandcricket.lk): Tickets for the ICC Cricket World Cup 2011 will be available for purchase via the ICC's website (www.iccevents.yahoo.com) from June 01, 2010, the ICC has announced. Tickets will also be available at box offices in the three host countries in the near future.
According to the ICC, a minimum of five per cent of all available tickets for public sale can be purchased online.
"We believe that the tickets are competitively priced allowing as many people as possible to attend this global celebration of cricket," ICC Vice-President Sharad Pawar told a gathering at the ticket announcement and mascot launch in Colombo recently.
"We are determined that this will be an affordable and accessible event for everyone. I am certain that the ICC Cricket World Cup 2011 will be an outstanding and well-attended tournament," he added.
The ICC Cricket World Cup 2011 will take place at 13 venues in Bangladesh, India and Sri Lanka and will open in Dhaka on 19 February with the final in Mumbai on 2 April, 2011.