By Max Wade | November 5, 2017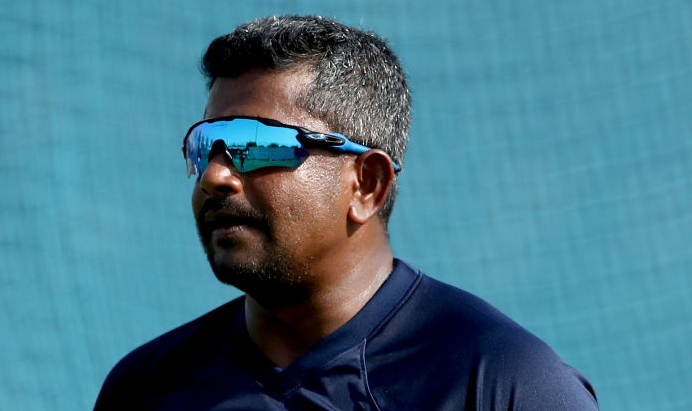 Sri Lanka rely heavily on Rangana Herath and will need him to be at his best if they are to register their first ever Test win on Indian soil. © AFP
Rangana Herath is daring to dream in the lead up to the Test series against India, despite struggling against the number-one ranked Test side in their previous encounter.
The champion spinner said in a recent conversation with CricBuzz that the Sri Lankans, who whitewashed Pakistan 2-0 in their last Test series, are confident heading into the three-match series and that it has always been a goal of his to see his country win a Test match in India.
"It's one of my dreams. How wonderful it would be to win a Test match in India as we have never won there before," Herath said.
"The series win in Pakistan has given us lot of confidence. That winning mentality is important."
Herath only managed to take five wickets against india during the two-match home Test series earlier this year, with all but one of those wickets occurring in the same innings. He however followed up that uninspiring performance with 16-wickets against Pakistan, which saw him surpass the illustrious milestone of 400 Test wickets in the process.
"The India series at home, I wasn't able to take wickets," the veteran tweaker recalled. "All of us struggled. We were not able to break the partnerships and they went onto post 600-plus runs and from there on it was difficult for us."
Sri Lanka haven't defeated India in a Test match since 2015 but their recent results against Pakistan have the side hopeful they can break that drought.
Herath also said he believes the key difference between Sri Lanka and India was the stronger first-class depth, with the Indians boasting a strong first-class competition that decreases the gap between their domestic and national cricket sides.
"They have [a] lot of experience. They have an excellent first-class structure in India. If you take the Ranji Trophy, it prepares their players to play those big innings. It teaches their bowlers to think of different options when bowling on flat wickets.
"Whereas we don't have those challenges. Only at 'A' team cricket, our players are prepared for those challenges."
The first Test between India and Sri Lanka begins on November 16 in Kolkata.
© Island Cricket