By Hilal Suhaib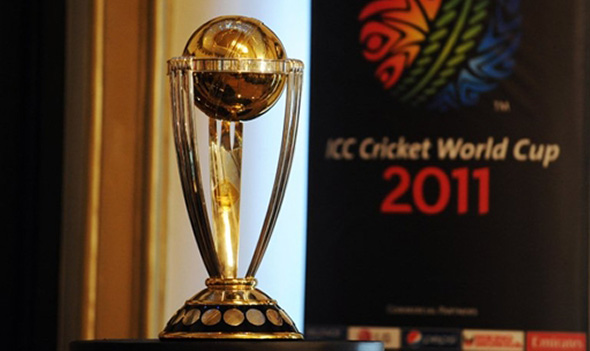 © AFP
May 26, 2010 (islandcricket.lk): Imtiaz Hafeez is a Pakistani writer now based in Miami hoping to cover the World Cup in Sri Lanka next year. "Was hoping", it appears, is the operative word.
On making enquiries about accommodation in the distant seaside town of Hambantota, for the February 23 match next year, where Pakistan play Kenya in their opening game of the event, he says that after numerous emails and phone calls by a Miami travel agency to nail down a place to sleep and work, he has found three problems.
First is that there is no guarantee of internet facilities which is required for media personnel, and this can be installed at a price; second is that the hotel prices initially offered at what appears to be three establishments with facilities little better than those of a 'Bed & Breakfast', have jumped from an initial US$32 and US$40 a day for a single room to between US$350 and US$380 a day; third, his accommodation approval can only be made through an agent working for the local (SLC) organising committee of the ICC CWC 2011 based at the Sri Lanka Cricket headquarters at Maitland Place. And this is only if he has official accreditation from the International Cricket Council for the tournament.
He was told as well, he says, by a Sri Lankan official during the ICC World Twenty20, 2010, in the West Indies that Sri Lanka Cricket, in the absence of a five star hotel in the area, are hoping to organise a suitable substitute by installing a luxury liner in the Hambantota harbour. While this was the method used by many travel agents in 2007 who hired luxury cruise liners to take the overflow of spectators from hotels in the Caribbean during the time the ODI World Cup was held in the islands, the Sri Lanka situation is different.
Hafeez, on making an enquiry through his Miami travel agent, was told this is not possible as agents in Colombo say that there would not be enough international spectators to make this a profitable exercise. Yet, he insists this is the story told to him by a Sri Lankan official during games played at the Beausejour Stadium in St Lucia recently. It could be that SLC, with no five star hotels in Hambantota are planning to hire a liner to house players, team management, ICC and other officials while journalist and spectators are left in the dark about accommodation in the area, or faced with possibility of paying hundreds of dollars for substandard accommodation.
The ICC requires venues for the 2011 World Cup to have a seating capacity of a minimum of 20,000, and as a result venues such as Galle and SSC, which have a multitude of accommodation options fitting all budgets were overlooked. However, Premadasa Stadium in Colombo is being reconstructed at Rs. 900 million and will double it's capacity from 14,000 to 35,000.
According to Sri Lanka Cricket secretary, Nishantha Ranatunga, building tall stands to increase seating capacity at the stadium in Galle was not an option due to it's close proximity to Galle Fort which is a UNESCO world heritage site. And SSC, despite being one of SLC's main Test venues, is privately owned; Sri Lanka Cricket does not want to invest money into venues it does not own.
After investing in millions to build a stadium from ground up in President Rajapaksa's home town, Hambantota, it appears as though not a dime has been spent on accommodation, or for keeping spectators and the media informed on where to stay just eight months ahead of the first game at the venue. And with five star prices sought for small rooms in B&Bs, the accommodation on offer is also a farce.