By Ryan Francis | December 21, 2011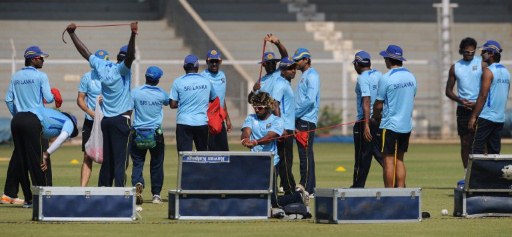 This year's premier league first-class Tier-A and Tier-B tournaments have been postponed, with no future dates announced as yet. The tournament was scheduled to get under-way on Wednesday.
A statement from Sri Lanka Cricket (SLC) on Tuesday attributed the postponement to a request made by the participating clubs, while only stating that the clubs "have requested to reschedule the tournament", without a mention of a reason.
However, an official of a Tier-A club, who chose to remain anonymous, told The Island newspaper that the decision to postpone was as a result of SLC's current financial crisis.
"There is normal procedure, where clubs need to receive 90% of their tournament fees before the start of the tournament. But this time, considering the financial situation of SLC, the participating clubs agreed to play the Premier Limited Over Tournament only after receiving 30% of their payment," the official said.
"SLC agreed to pay another portion just after the completion of the limited over tournament, but the amount that SLC promised to pay after the tournament is yet to be received by the clubs."
In addition, the official said, the scheduling of matches was also a reason for postponement of the first-class, four-day tournament.
The Tier-A clubs each receive RS 2.7 million annually from SLC, while the Tier-B clubs receive RS 2.3 million per season, which the clubs utilise to pay staff and player wages and other expenses.
With 60% of the clubs' funding yet to be received, Sri Lanka's club cricket has become the latest victim of SLC's financial crisis.
After the construction of stadiums in the president's home-town of Hambantota and in Pallekele for the ICC Cricket World Cup 2011, along with budget overruns attributed to the previous government-appointed interim committee, headed by Somachandra de Silva and Nishantha Ranatunga, SLC have also been unable to pay salaries to its contracted national cricketers and staff.
Although Sri Lanka's World Cup players recently received a partial payment of their World Cup performance fee from the International Cricket Council (ICC), SLC is yet to pay their contracted cricketers, who have been without salary for nine months.
Furthermore, the governing body of cricket on the island has been unable to maintain the stadiums it now owns and has handed the maintenance of stadiums to the Sri Lankan military.
© Island Cricket