By Staff Writers | August 9, 2011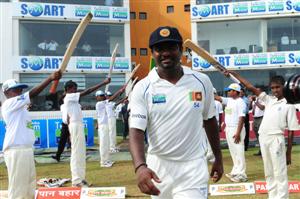 Cricket legend Muttiah Muralitharan will be in Los Angeles, California this week for a charity event. Fans and well-wishers will have a unique opportunity to meet, mingle and pose for photographs with the world's highest Test and One-Day International wicket-taker on August 13.
The event is a fund-raiser for the North Empowerment Project by the Foundation of Goodness (FOG) to construct a Learning and Empowerment Institute in Mankulam, Sri Lanka.
More on the project from FOG: "The ending of the civil war in May 2009 has provided many new opportunities in northern Sri Lanka. Having achieved such wonderful success in the southern village of Seenigama after the tsunami, the Foundation of Goodness is now seeking to replicate the model in this previously troubled part of the country.
"Known as the North Empowerment Project, the project will consist of a Learning & Empowerment Institute as well as a new school for both primary and secondary education. The project will provide facilities and services to meet the needs of rural communities and help bridge the gap between these areas and the rest of the country. Serving approximately 50,000 beneficiaries a year, the project will cater to the healthcare, educational, business development, sports and empowerment needs of the local population through programmes of community development, inter-cultural activities and skills exchange."
(Unable to make it to Los Angeles to meet Murali? Click here for more information on how you can help his project.)