By Ranjan Paranavithana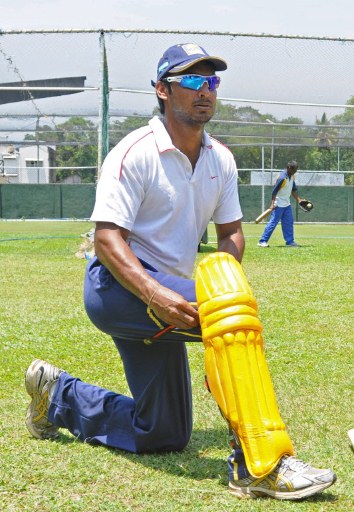 October 8, 2011 (Island Cricket): It is a known fact in Sri Lanka that players graduate to the national team through club cricket. There have been a few players who came directly from schools, but it is the clubs that make players. However, some cricket officials seem to have the 'provincial cricket mania' now. They say the standard of club cricket has gone down and the structure can't produce players to the national team, so they want to promote provincial cricket instead.
This concept came with interim committees coming into cricket administration. Members of those committees don't know or understand the value of club cricket, for they have never visited the clubs.
Another sad point is, players like Mahela Jayawardene and Kumar Sangakkara have also started talking about provincial cricket. They have forgotten that they too came through years of hard work in club cricket. In the recent past, Aravinda de Silva too was mad about provincial cricket. He wanted to implement a tourney like the IPL.
Eventually, everything was exposed; how the officials tried to sell our provincial cricket tournament to a foreign company. It is a joke to even contemplate it without developing infrastructure in these provinces and to play namesake provincial tournaments.
The 'provincial mania' is spread through the cricket interim committee, in which Sidath Wettimuny, Amal Silva, Michael Tissera and Kapila Wijegunawardena are members. Although they played for Sri Lanka, they never got involved in administration in clubs. This committee has taken advice from Jerome Jayaratne the head of coaching department and the head of cricket operations Ashley de Silva. For the next season, they are going to introduce new policy they say.
The interim committee is said to be against this new policy.
The club season starts in December. The cricket committee plans to hold a provincial four-day tournament concurrently, even without informing clubs. According to the schedule, in one weekend, there will be a club match as well as a provincial match. It's the same club cricketers who form provincial teams. The end result is that every weekend clubs will lose some of their key players – how can the clubs form a good team?
One time president of Bloomfield Cricket Club Upali Darmadasa is the present interim committee's chairman and the present president of Tamil Union Cricket Club Prakash Schaffter is secretary. So, how can this interim committee treat clubs like this? Why have they allowed the cricket committee to act like this?
Apart from this, when tournament rules and regulations are changed its customary for officials to invite clubs and discuss matters. That appears to be no longer important – the clubs should take a firm stand on this.
When the sports minister Mahindananda Aluthgamage appointed this interim committee, he said this is only for six months and elections would be held in January. If so, how can Wettimuny and his committee adopt long term plans and policies like this?
A member club has moved the Supreme Court for the failure to hold an annual general meeting at Sri Lanka Cricket (SLC). The case comes up again on October 27. The club from the south did so, as it cannot condone what's happening now – SLC being politicized, those appointed by Aluthgamage working against the club structure.
Even the International Cricket Council is monitoring the issue. And it has decided to cancel the membership of cricket boards that don't elect office bearers democratically before 2013. That, though, is a long time away.
Cricketers who come to premier clubs find jobs thanks to officials there, it's clubs that look after them before they play for Sri Lanka. But sadly many cricketers have forgotten what their clubs and their officials have done for them. When they turn professional and start earning in dollars, they forget to protect the clubs. Therefore, it is the duty of SLC to safeguard clubs rather than working to destroy them.

Ranjan Paranavithana is the coach of Baduraliya Cricket Club and the former sports editor of the Lakbima newspaper in Sri Lanka.
© Ranjan Paranavithana/Island Cricket