By Staff Writers | April 30, 2017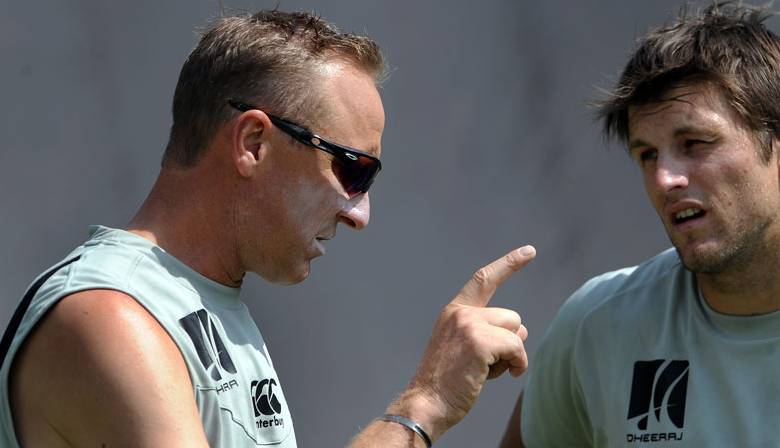 Allan Donald will train Sri Lankan bowlers and fast bowling coaches during his two-month stint. © AFP
Former South Africa fast bowler Allan Donald has been recruited by Sri Lanka as a bowling consultant to assist in their preparations for the Champions Trophy in England.
Donald will arrive in Sri Lanka on May 1 to begin a two-month stint and will be working with Sri Lankan quicks at a training camp in Pallekelle, which begins on May 9.
"The pace [coaching] team consist of Chaminda Vaas, Champaka Ramanayaka, Ravindra Pushpakumara, and Nuwan Zoysa amongst others and Donald will work closely with the coaching team and conduct train-the-trainer sessions as well as working with the National Teams," the cricket board announced in a statement.
The board last year also used the services of former Pakistan seamer Wasim Akram to conduct a brief coaching clinic.
Sri Lanka's first match of the Champions Trophy is on June 3 against South Africa at The Oval.
Related: Sri Lanka's warm-up fixtures for Champions Trophy
© Island Cricket