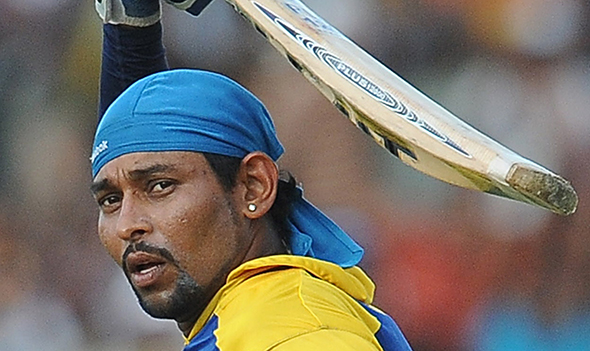 Sri Lanka's star batsman, Tillakaratne Dilshan alledgedly spotted with an illegal bookmaker in London last year. AFP PHOTO/Lakruwan WANNIARACHCHI.
September 09, 2010 (islandcricket.lk): Tillkaratne Dilshan has been named as the player reported to the International Cricket Council's Anti-Corruption and Security Unit (ACSU) by the team manager at the time, Brendon Kuruppu, according to the Daily Mail.
Dilshan was allegedly spotted with a suspected match fixer in a London nightclub during the ICC World Twenty20, 2009.
"The report was filed by the Sri Lankan team manager after captain Kumar Sangakkara passed on suspicions among team-mates that Dilshan had been seen with the bookie," the Daily Mail reported on its website.
Earlier this week, The Guardian reported that the Sri Lankan police was investigating the matter, but the ICC was frustrated at the lack of progress made in the investigation.