January 05, 2011 (Island Cricket): Cricket fans from 97 countries cast nearly 600,000 votes to pick a team of 12 players from a pool of 43 of the best players the ODI game has seen over the years to name their All-Time ODI Dream Team.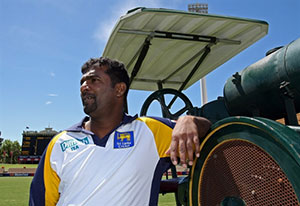 The International Cricket Council (ICC) launched the online poll to mark the 40th anniversary of One-Day International (ODI) cricket.
Spin legend, Muttiah Muralitharan, is the lone Sri Lankan on the team. Three players from Australia and India, two from the West Indies and one each from South Africa, Sri Lanka and Pakistan have made the final dream XI with another Australian named as 12th man.
The All-Time ODI Dream Team:
Opening batsmen: Sachin Tendulkar (Ind) and Virender Sehwag (Ind)
Middle order: Brian Lara (WI), Viv Richards (WI) and Ricky Ponting (Aus)
All-rounder: Kapil Dev (Ind)

Wicketkeeper: Adam Gilchrist (Aus)
Spinner: Muttiah Muralidaran (SL)
Fast bowlers: Wasim Akram (Pak), Glenn McGrath (Aus) and Allan Donald (SA)
12th man: Michael Bevan (Aus)
© Island Cricket