By Staff Writers | August 25, 2018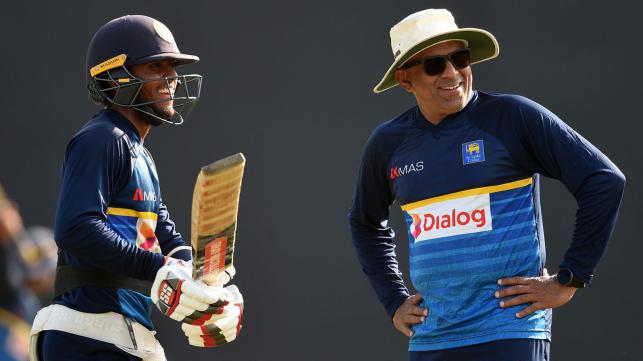 Sri Lanka coach Chandika Hathurusingha has expressed his dissatisfaction over what can be best described as haphazard changes made by Sri Lanka's selection panel, which has led to dozens of players being trialled and discarded rapidly over the past two years.
"It brings a lot of insecurity," Hathurusingha told ESPNCricinfo in a recent interview, when asked how inconsistent selections impacted his job and the players. "Continuous changes don't help anybody – not the decision-makers, and not the players. When decision-makers change what they do quickly, that means they don't have conviction in what they were doing."
Hathurusingha agreed that the lack of patience shown by selectors and the decision-makers within SLC had set Sri Lanka back.
"Players were playing with what I call yesterday's mindset. They were worried about what happened in the past rather than what's happening today. All that comes with uncertainty over their roles," Hathurusingha, who was appointed head coach eight months ago and is also a member of the current selection panel, said.
Since taking over from the previous chief selector Sanath Jayasuriya in September 2017, Graeme Labrooy has continued his predecessor's unsystematic selections, and has been responsible for what critics argue are illogical and rapid changes to the team, which several former Sri Lanka captains have also spoken out against.
© Island Cricket