By Hilal Suhaib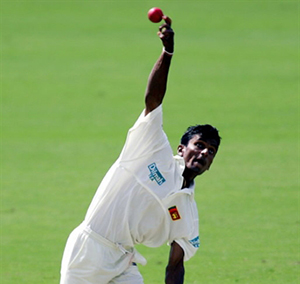 October 07, 2010 (Island Cricket): The former Sri Lankan Test and ODI player, Upul Chandana, has quit his stint with the Northern District Rangers in the Sydney Grade Cricket Competition, and has returned to Sri Lanka leaving the Rangers bemused and disappointed.
"Upul said he had to go back to Sri Lanka for family reasons. That was it. I feel disappointed for a lot of reasons because we were looking forward to seeing him in action," Rangers president, Mike Langford, told The North Shore Times in Australia.
The 38 year old, Chandana, only played one match for the Rangers after his arrival on the 24th of September where he took 2/35 with his leg spin in 10 overs.
Chandana informed Langford on Monday night via phone that he was returning to Sri Lanka the following morning.
"Everyone is a bit bewildered at how it has panned out. I feel for the guys they were looking forward to playing with Upul. But it's not the end of the world. There's a whole lot of young guys who now have the opportunity to replace him," Langford added.
© Island Cricket