By Staff Writers | December 13, 2011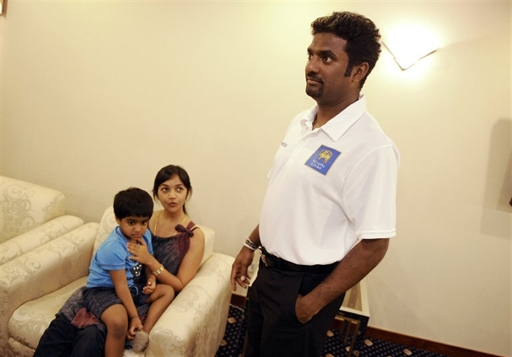 Muttiah Muralitharan's wife Madhimalar is due to give birth in early January to the couple's second child.
The legendary spinner, now retired from international cricket, is already a proud father to his six-year-old son Naren.
Muralitharan, 39, retired from Test cricket in 2010 and announced his retirement from ODI and Twenty20 cricket at the end of the ICC Cricket World Cup 2011.
He currently holds the record for the most Test and ODI wickets.
© Island Cricket