By Staff Writers | September 09, 2010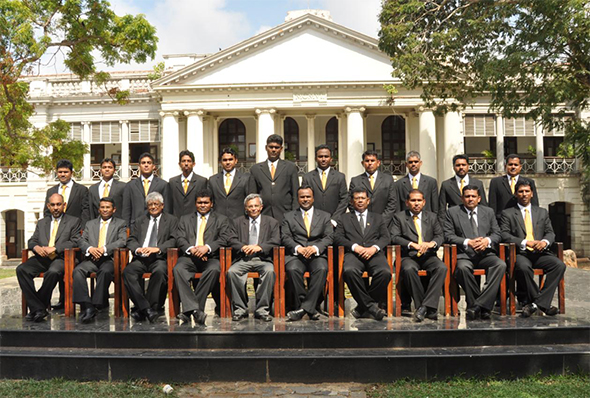 Sri Lanka Lawyers' cricket team – 2010.
The Annual Law-Medical Cricket Encounter between Lawyers and Doctors will be held on Saturday the 11th of September, 2010 at the P. Sara Oval, Colombo.
This year's battle is organized by the Bar Association of Sri Lanka and the winner will walk away with the new challenge trophy presented by Mr. Manilal Fernando.
The past two encounters have been won by the Lawyers under the captaincy of Binara Asabha Gunasekera, and this year the Lawyer's team will be led by Malika Gunasekera (Colombo Bar), while his deputy is Asela Patabendi (Colombo Bar) who was adjudged the Man of the Series of the first ever Lawyers' Cricket World Cup 2007 in Hyderabad, India.
This year Doctors' team will be led by Priyantha Mudalige while his deputy is Rajiv Nirmalasingham.
The event is expected to be highly attended by lawyers and doctors in Sri Lanka, and there will be much excitement and celebration with food stalls, beer stalls, music, entertainment and much more.
The curtain raiser for the event will be the Law v Medical Ladies six-a-side softball cricket match.
© Island Cricket