By Staff Writers | April 9, 2018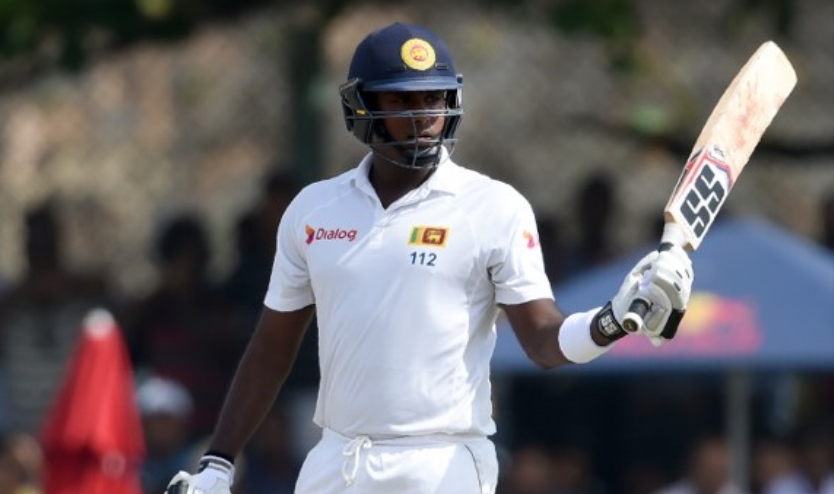 Injury-prone Angelo Mathews is expected to no longer feature as an all-rounder in the Sri Lanka side and will play as a batsman, according to a report on Sri Lanka's Sunday Times.
Mathews has been sidelined in recent times due to injuries, not always incurred when the first-choice Sri Lanka skipper bowls, and the team management believes reducing his workload will help keep the 30-year-old injury-free.
"From 2013-2016, Angelo Mathews is the player who notched the most number of games," Graeme Labrooy, Sri Lanka's chairman of selectors, told the Sunday Times. "He is paying the price for that high intensity cricket without rest and recovery.
"When you play matches, it's difficult to rehabilitate in-between and get back to keep going. If they had managed his workload at the time, he wouldn't be in this situation today."
Labrooy further stated that Mathews is unlikely to feature in full Test series, when three or more Tests are to be played.
"Say there are three Tests, we do not want to play Mathews in the third Test," Labrooy said. "It also depends on the intensity of the game. If he doesn't score runs and gets out without spending sufficient time in the middle, then we will play him in the third Test. There are a few others, including Kusal Perera, who are injury prone and need to be managed properly."
With many of Sri Lanka's key players hindered by injuries of late and Sri Lanka's on-field results poor, Sri Lanka's chief selector later conceded it was tough to rest players and enforce a rotation policy.
"When you are down in the dumps, you need to get at least halfway there before we start rotating," he said. "We could've done this four years ago, not at the moment.
"Our prime objective is the 2019 World Cup and we want those identified players to play at least 15 matches before the World Cup. This is why Sri Lanka Cricket spoke to Cricket South Africa and made a few changes to the schedule, so that the players will play more ODI and T20 matches than Tests, in the run-up to the World Cup."
Sri Lanka's next international assignment is a three-match Test series in the West Indies, which begins with the first Test at Queen's Park Oval in Trinidad on June 6.
The tour is Sri Lanka's fourth Test series in the Caribbean, where they have played just six Tests, winning one, losing three and drawing two matches.
© Island Cricket