By AFP | September 27, 2017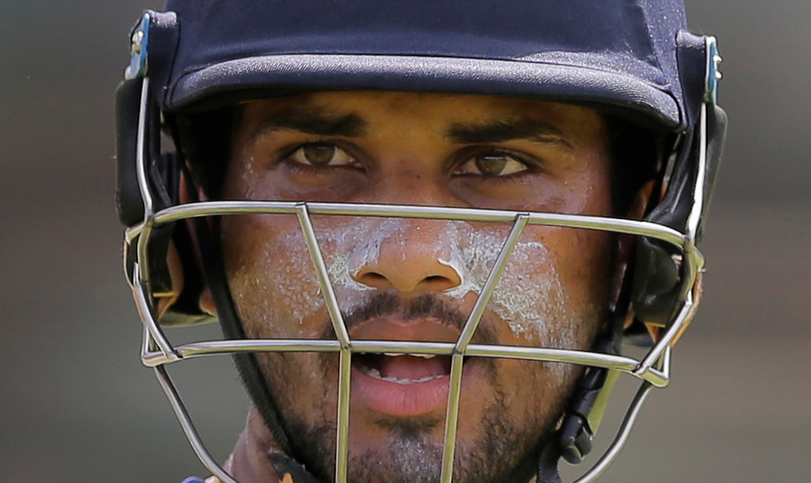 Sri Lanka captain hopes the series will be a new beginning after successive defeats in recent times © AP
Rival captains Sarfraz Ahmed and Dinesh Chandimal hope the upcoming two-match Test series between Pakistan and Sri Lanka will provide the chance for a fresh start.
Pakistan must turn the page after the retirement of batting greats Younis Khan and Misbah-ul-Haq while Sri Lanka will look to improve on their recent poor form in the longer format.
Sarfraz, who will lead Pakistan for the first time in a Test match, is confident his team will use the experience gained from playing alongside Younis and Misbah as a blueprint for the next generation.
"Obviously, you have two great players who were playing consistently but you have to move on," Sarfraz said on Wednesday.
"We have to remember the disciplines (of Younis and Misbah) and whatever they told us should be implemented on the field and started afresh," said Sarfraz, who has previous experience of leading Pakistan in one-day and Twenty20 internationals.
"This is my first opportunity as captain in Tests, so I will be up for that challenge and my players are also up to that and are very excited at this prospect."
Pakistan will use experienced batsman Azhar Ali at number three, after he opened the innings over the last 12 months, and promote Asad Shafiq from six to four.
"We have strengthened our middle order and I am confident that Ali, Shafiq and Babar Azam will be up to the task to complement the batting," said Sarfraz, who also has three Test hundreds.
The wicketkeeper/batsman said his team will not underestimate Sri Lanka.
"Their team looks good," Sarfraz said. "They have (Lahiru) Thirimanne and Kushal Silva back so both the teams are young and I think it will be a good series."
Chandimal believes Sri Lanka have the talent to improve after being thrashed 3-0 at home by India last month.
"From that last series we learned a lot, we have especially done more work on our fitness and fielding. All we need to win is one game and everything will fall into place," said Chandimal, whose team has lost seven of their last nine Tests, including one against Bangladesh.
They also came close to losing to minnows Zimbabwe in July before pulling off a narrow win.
Chandimal said they can benefit from the retirement of Younis and Misbah.
"We can have a very good advantage because the main two batsmen are not there, but we will have to step up our performance as a unit and we have something in our powers to do that."
If Sri Lanka win the series they will rise one place to sixth in Test rankings while Pakistan will drop one place to seventh.
A series victory for Pakistan would keep them sixth in the 10-team table.
© Agence France-Presse