By Nick Mulvenney (Reuters) | August 31, 2017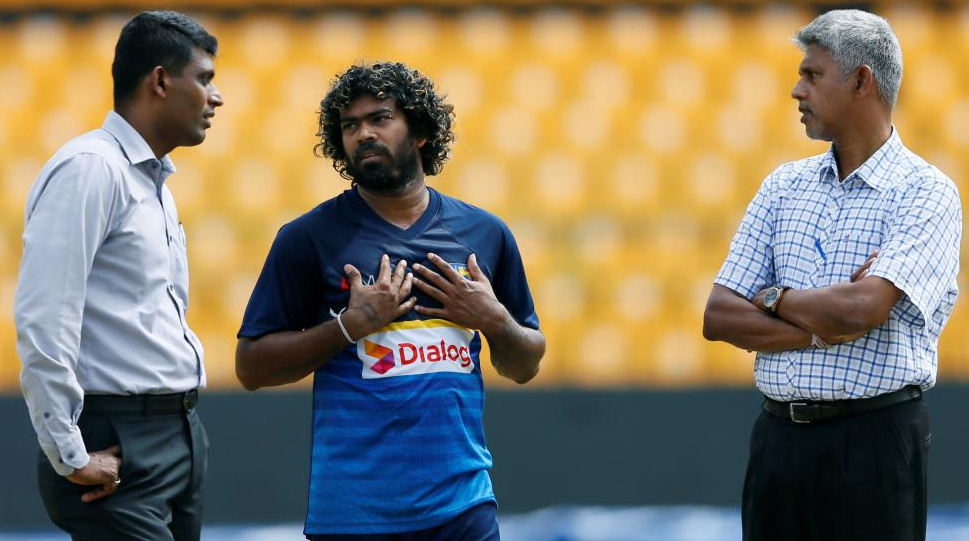 Sri Lanka's selectors have been criticised by former players, the public and the media for mismanaging the transition period after the retirement of senior players. © Reuters
Sri Lanka's entire five-man selection panel will step down en masse after the current limited overs series against India following protests over the team's slump in form, they said in a statement on Wednesday.
The panel, led by former captain Sanath Jayasuriya, came under pressure after Sri Lanka were beaten 3-0 in the home test series against India and it intensified when the tourists took an unassailable 3-0 lead in the ongoing five-match ODI series.
Irate fans have staged protests over the team's poor form and some of them hurled water bottles to hold up play in Sunday's ODI against India at Pallekele.
"(We) have decided after serious consideration and deliberation to resign from our position at the end of the ongoing Indian series," the lengthy statement opened.
"We wish to state this decision is made in the best interest of the game, which is being damaged and hindered by undue criticism and false allegations instigated by interested parties with malicious intent.
"The heartbreaking incidents of unruly behaviour we witnessed at Pallakele last Sunday were the last straw for us, and we feel that it will serve this sport we love better if we step down, rather than allow the influence of these dark elements to poison the minds of our people …"

Outraged fans have protested and forced the selectors to resign. © Reuters
Angelo Mathews stepped down as Sri Lanka captain from all formats last month after they succumbed to their first ODI series defeat against Zimbabwe.
Dinesh Chandimal was put in charge of the test team, who were whitewashed in the test series by India and now face similar humiliation in ODIs against their neighbours.
Sri Lanka are currently ranked seventh in the world in test cricket and eighth in the 50 and 20-over formats, in both of which they have won World Cups.
The selectors have been accused of lacking vision and making frequent changes to the squad but Jayasuriya has blamed their struggles on a spate of injuries that have plagued the side over the last 12 months.
"We leave with tears in eyes, but with our heads held high as we know that Sri Lanka Cricket is working to a very defined and strategic plan, building from the foundation upwards," the statement concluded.
"We wish to thank every single Sri Lankan who loves this game as much, and even sometimes maybe more than we do, for their undying support and passion, and to remind them, it's always darkest before the dawn."
© Reuters